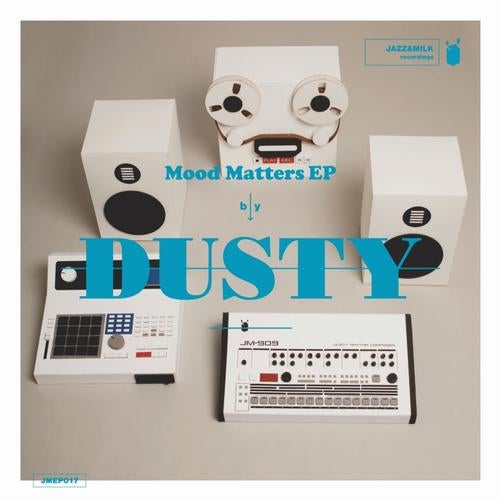 Several years after his successful debut album "Keep It Raw," Dusty hits home with this ecelectic 4 track EP which represents a foretaste of his second album "Mood Matters". The Jazz&Milk label founder constantly roams between tradition and modernity and proves once more that an artist doesn't have to commit himself to one or two genres only; instead Dusty has upped the ante quite a bit by having created a record that encompasses a broad spectrum of musical styles. Bringing together his favourite musical influences such as Jazz, Funk, Soul, Afrobeat, organic Beats or deep House rhythms, Dusty always seeks for a natural balance between accoustic and electronic sounds, traditional music and a modern club-music oriented approach.
This fusion is brilliantly demonstrated on the title track "Mood Matters which is accomplishing forward-driven house beats with organic instrumentation - a big Jazz banger for the dancefloor! "Danse Macabre" features Dusty's live band project "Bad Jazz Troupe" which takes you on a wild trip between massive horn sections, heavy beats and deep basslines. On the B-side you'll find the strong Afro-Funk piece "Seventy Three" with its sweeping horns, charming Afrobeat guitars and mighty drumbeats and not to forget the soulful beauty "Longing Lingers" featuring the wonderful voice of Carla Vallet and one of Munich's most talented producers Bartellow.
Watch the video of the title track "Mood Matters". Paper drum- and tape machines are brought to life by means of elaborately generated stop-motion sequences which can also be found on the cover artwork - handmade and directed by the artist himself.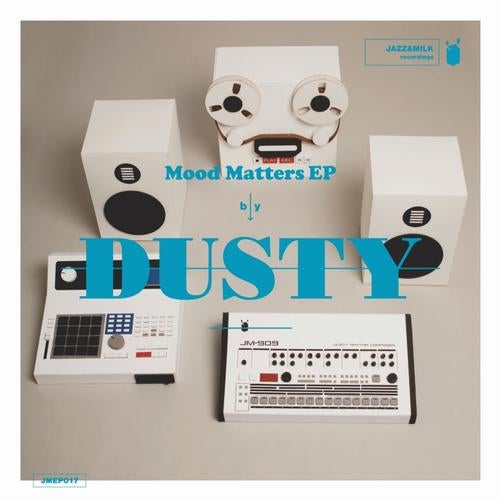 Release
Mood Matters EP