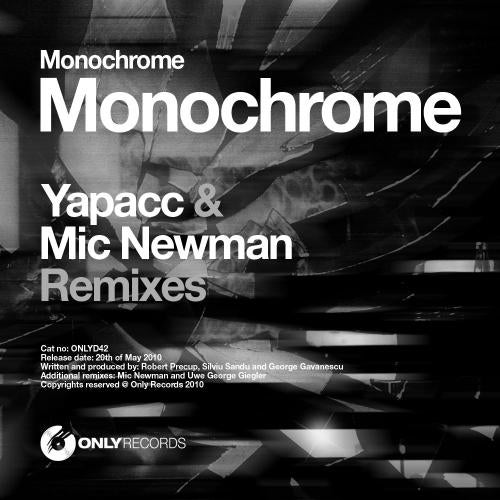 Our fellow Romanians - Livio, Roby and George G. dont need any introduction. Wether they take over the dance scene with both their gigs or releases on the hottest labels around, one thing is for sure : their love for the everchanging HOUSE music!

So we decided to bring back one of the tracks that ended up on Hernan Cattaneo's - Sequential 2 CD released on Rennaisance, so to add a 2010 flavour to a couple of years older track, we called 2 guys on remix duties, and we do believe they dont need any hype...

Yapacc takes the whole track into a massive journey, and is building a solid base of a proper dancefloor groover, with a massive break , some dirty pushing drums and the use of an essential melody which is catchy as hell!

Mic Newman though, gives a perfect house swing to the whole original . The remix is all about upward lift, scaling the track repeatedly, and is ending up in a house anthem which is suitable for all the major clubs right now.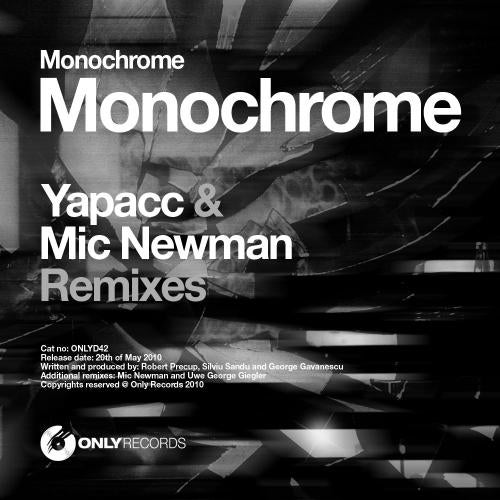 Release
Monochrome Remixes - Part 1