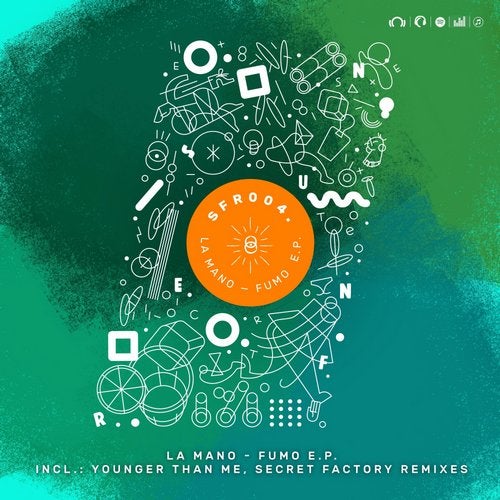 Exclusive
early supporters:Mixmag, DJ Mag, AME, Man Power, Red Axes, Jennifer Cardini, Curses, Kollektiv Turmstrasse, &ME , Henry Saiz , Echonomist, Phunkadelica , Horse Meat Disco, Fideles, DJ T, Eelke Kleijn, Karotte, Perel,

Hungarian party and label Secret Fusion returns with a fantastic fourth EP, this time from Anglo-Italian La Mano complete with a remix from the bosses them- selves, Secret Factory, plus Younger Than Me.
Mixing up progressive, melodic and deeper shades of house and techno, the north of England born Carlo Bragagnini has built a reputation as a skilful and gutsy DJ over the past two decades. He has formed a signature sound informed by early Sasha mixtapes and since then brought in Italo and disco influences that mean his grooves have real energy and flavour.
Opener 'Fumo' is a glistening cut that blurs the lines between techno, Italo and melodic house with big retro chords and crashing hits all married to futuristic beats. It's a fresh and arresting tune with a melancholic lead that makes a big mark. Younger Than Me is the remix pair formed of Marcello Carozzi & Francesco Mingrino. They are resident DJs at monthly party called Futura and already re- leased with Bordello in Parigi, Relish Records, Tusk Wax and co- founded their own 90's wax project. Their version of 'Fumo' is much deeper and more stripped back, with a hypnotic and warped bassline and icy synths riding up and down the scale to mind bending effect.
Then comes the excellent 'Nebbia', a serene cut with a sombre mood that has crisp hits and poignant one-finger bass stabs that echo out into a night sky. It is tasteful club music with real emotion. Hungarian innovators, party people, DJs and producers Secret Factory then step up and flip this one into a cosmic machine music gem, with chugging drums and glistening melodies all underpinned by fat, rasping bass.
These are four more hard to categorise cuts of expressive and excellent electronic music that draw on many different sound sources.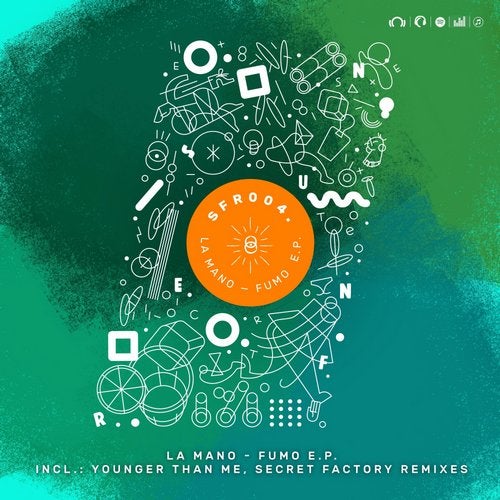 Exclusive
Release
Fumo