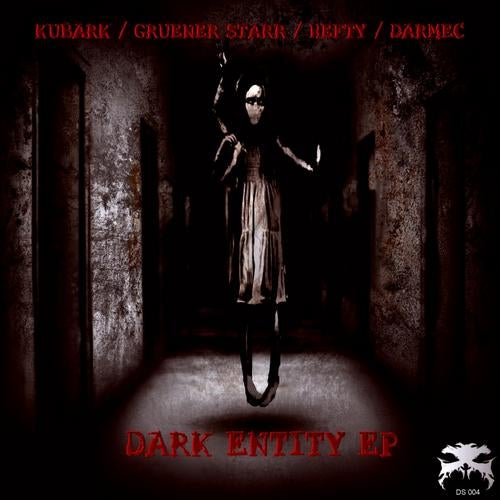 Remaining with the label's spine-chilling theme of dark and aggressive horror stories DS reveals another EP comprising of four tales by our very own and newly introduced family members.

Kubark's Dark Entity sets off the EP with a rigid and a pulsating sub that steadily pushes the listener through all sorts of obstacles laid out by our new family member. His awesome ability to squeeze in almost a lifetime's worth of creeping fear into a 10-minute story grants him a safe place amongst the planes of the Darker Sounds crew. Gradually evolving soundscapes that reverberate around this beat endorse it with a kind of illusory lightness that is until the rippling bass synths slice through the hypnotic ether.

Speaking of illusory, Gruener Starr's Weapon of the Wizard is another weird experience that combines the sinister melodies with a churning repetitive flow. This track is full of threatening chords ranging from scary glockenspiel to shivering piano and string chords. Tension is never loosened and is endured for the full duration, resurrecting all the childhood fears from the past.

The mood shapes up even more as Hefty and Darmec take it away with their idiosyncratic, drug induced, techy grooves. Hefty's Psychostimulant brings down the house with its heavy poisonous kick instilling fear and trembling in everything that enters its audible range- as always this is a number for the darkest rooms of the clubs.

In the Junkyard Infusion, Darmec does his best to create a hurrying thriller. The bass modulation in this track is epic; combined with piercing percussion work this monster deserves a place in any dark-tech set.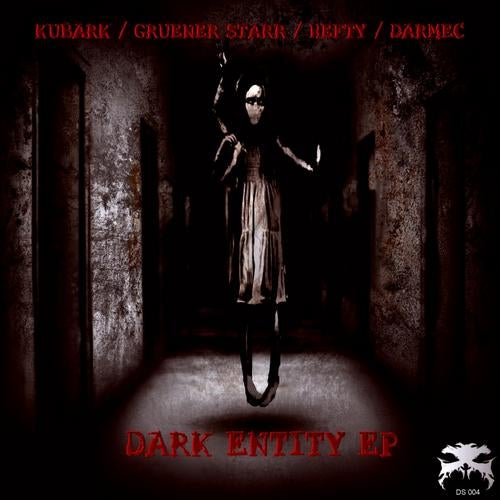 Release
Dark Entity EP