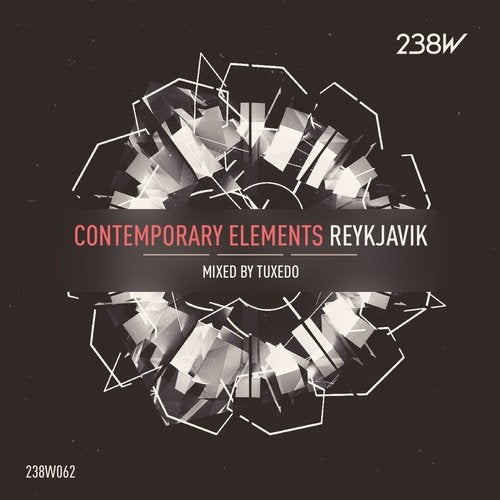 Release Date

2016-03-24

Label

238W

Catalog

238W062
Consistently creating a cutting edge sound that continues to evolve and remain at the forefront of an ever-shifting market, 238W are delighted to announce Polish maestro Tuxedo as the DJ to preside over the 4th instalment of our 238W Contemporary Elements compilation series, which also marks the 62nd release on the label. What better way to end the winter and say thank you to all of you who have been, playing, supporting, promoting and loving our releases.

Contemporary Elements Reykjavik is bringing together some of the most talented artists and producers in the world to showcase the spectrum of the labels musical space by bringing unique signature sounds to the mix, creating a perfect balance of depth, enchanting moments, and straight up dance floor burners.

Featuring 11 carefully selected exclusive tracks and 1 superb DJ Mix, Tuxedo doesn't hold back as the gauntlet is laid down for a twisted, progressive house master class. So, fasten your seat belts and brace yourself for an aural sensation that will leave you going dance crazy asking for more...

Contemporary Elements Reykjavik mixed by Tuxedo features exclusive label releases from luminaries as well as up and coming talent like, Lucefora, Bequest, Doktor Hyde, K-os Theory, Abhijith Hedge, Stergios, Panos Vog, Paul Deep (AR), Plus Thirty, Basel Aly, Laurent Chanal and Tuxedo himself making this an all-encompassing retrospective guide to this year's 238W must have progressive house sounds. Contemporary Elements Reykjavik hits stores worldwide on March 24th, 2016!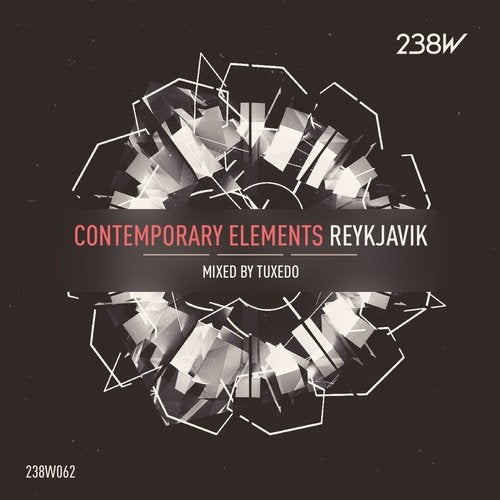 Release
Contemporary Elements | Reykjavik
Various Artists

Release Date

2016-03-24

Label

238W

Catalog

238W062