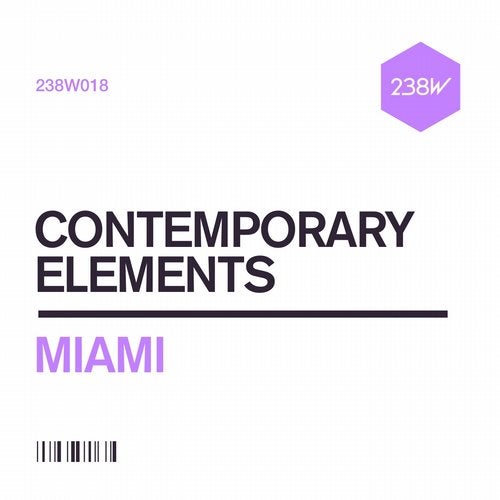 Release Date

2015-04-20

Label

238W

Catalog

238W018
As the northern hemisphere turns its thoughts towards warmer days and shorter nights, nature emerges, awakened after winter slumbers. Thus, the appropriate backdrop for the "Contemporary Elements Miami" sees an anthology of tracks from a global array of talent hailing from Europe, Asia, Australia and both North and South America.

Carefully selected and exclusively put together for "Contemporary Elements Miami" we have crafted an exquisite journey that takes the listener through the deeper, darker edgier sounds of 238W. From the sultry ambience of Tuxedo's opening track 'Broken Flowers', the album weaves through Guillaume Wassmer's driving Barbès and the acid infused stomper Baclov Acid by David R Maddocks; Biologik's dark led interpretation of Jesse Oliver's Judgement Day culminates into an early highlight.

The selection showcases further exclusive tracks with 238W head honcho John Johnson and Greyloop's Empire in the fantastic Edmond Binoge rework, as well as Dust Yard's and Jonny Burg's tribute to progressive deep house with Sundew and Zero respectively, before floating into Doktor Hyde's Someone Who Knows and Javier Orlando's Don't Stop. Soulfinder's edit of 238W all-stars Tone Deaf Barbers Interframe closes the compilation with a sublime breaks-inspired offering by twisting and turning it into a rhythmic form of its own while adding a layer of melodic prowess.

With ten new tracks and an exclusive continuous DJ mix by Greyloop to warm the soul, "Contemporary Elements Miami" continues to deliver a message of sustained musical relevance in emphatic fashion.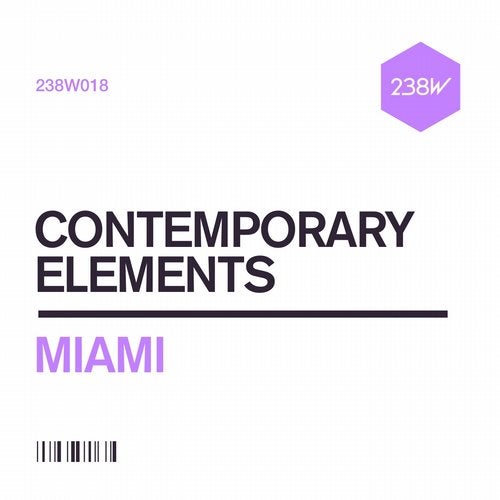 Release
Contemporary Elements | Miami
Tuxedo, Guillaume Wassmer, David R Maddocks, Jesse Oliver, John Johnson, Greyloop, Jonny Burg, Doktor Hyde, Javier Orlando, The Tone Deaf Barbers, Biologik, Edmond Binoge, Soulfinder

Release Date

2015-04-20

Label

238W

Catalog

238W018