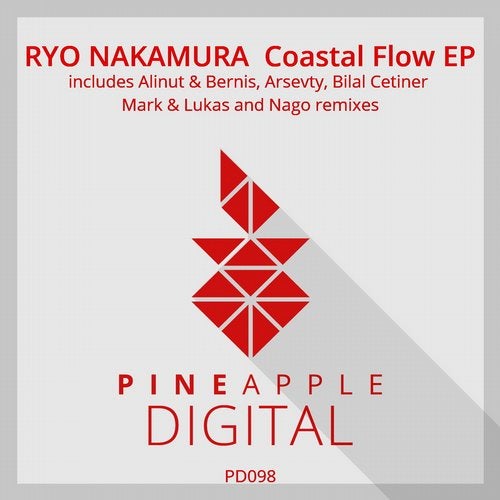 As we are getting closer to our milestone 100th release, #98 promises
to be a scorcher with PD regular Ryo Nakamura with his 'Coastal Flow' remixes EP.

For remixes we go with our tried true artists from our roster Alinut and
Bernis, Arsevty, Nago and newcomers Bilal Cetiner and Mark and Lukas.

Coastal Flow (Original Mix)

A most beautiful aural canvas titled "Coastal Flow" is filled with fluttering arpeggio's, and divinely strung string notes over a fantastic melody. Driving bass lines and a fun little break down make this a key progressive element.

Coastal Flow (Alinut and Bernis Remix)

Alinut and Bernis last joined us in the Melodic Japan EP, and now they're back with a sweet remix of "Coastal Flow". A little more mellow, but no less hype, adding vocal samples and chops, and turning up the mids a bit more making a little brighter sound overall.

Coastal Flow (Arsevty Remix)

Driving chords plow through your conciousness in Arsevty's remix of Nakamura's original. Keeping much of the same patterns, but adding bigger troughs and peaks on the bass, which makes this one feel more like a fun drive in the mountains on a pleasant spring afternoon.

Coastal Flow (Bilal Cetiner Remix)

Having already co-hosted Pineapple Digital's Melodic Progressions show, this is Bilal Cetiner's debut release on PD! We're happy to welcome himself, and his amazingly bright and genki remix of "Coastal Flow". Now for something different, as the main lead in this one will take you on a wild ride through the skies.

Coastal Flow (Mark and Lukas Remix)

Also debuting on Pineapple Digital records this week is the Mark and Lukas duo, who take things down a few notches, and dim the lights, for a much deeper and calmer remix of Nakamura's original. Serene guitar strings plucked delicately but with intention, over the warming beach of sound that releases the souls troubles.

Coastal Flow (Nago Remix)

Nago returns to us with a killer remix from the trance realm for "Coastal Flow". Hammering pads and playful chord progression hit the mark in this unique uplifter.

We hope you enjoy!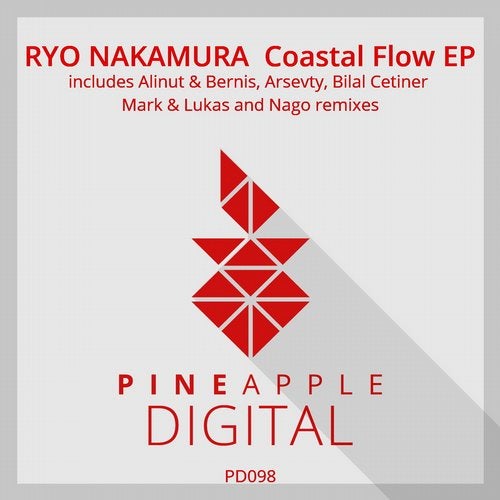 Release
Coastal Flow