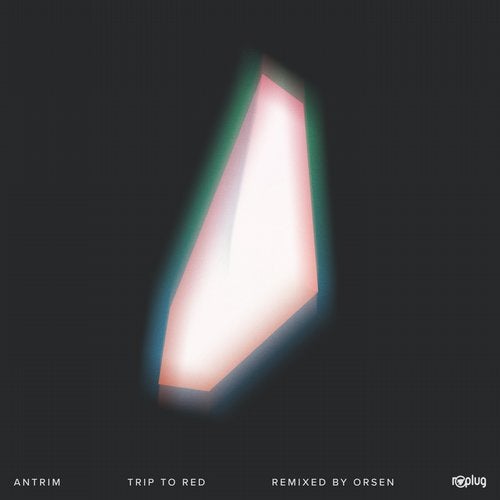 Release Date

2019-06-10

Label

Replug

Catalog

RPLG067
Rising out of Argentina's progressive house underground is Guille Cornejo aka Antrim. Long a favourite of the genre's premiere tastemakers in Hernan Cattaneo and Nick Warren, the Cordoba resident also lays claim to releases on Sudbeat Music, Hope Recordings and his own Or Two Strangers imprint. With a sound that stretches from the deeper, dreamy spectrums of house, to the tastefully melodic confines of contemporary progressive, Antrim now makes his Replug Records debut with 'Trip To Red' alongside a remix from Orsen.

In an odyssey that spans ten plus minutes, Antrim commences the journey with warm, punchy beats, electric rhythms and metallic hits. The introduction of a pulsating groove heightens the senses as fuzzy designs and elegant harmonies descend over the framework. Emotive chord changes further the narrative, building anticipation with each successive loop and perfectly setting the stage for a memorable lead. Euphoric yet charming, it's a cascading theme for the ages, almost surreal in nature it's youthful energy gets lost in a wash of colourful harmonics, before one final break resets the groove for a percussive finale.
 
Amidst progressive music's elite guard lies Replug's Orsen. Alongside Cid Inc, the UK born, Austria based producer not only owns and manages the label but is an artist of substantial merit. Regarded as one of the genre's choosiest producer's, Orsen's discography is both astute and enduring, showcasing releases on Hernan Cattaneo's Sudbeat Music and US conglomerate Proton Music. Ending 2018 with a stunning rendition of Dmitry Molosh's 'Sacra', Orsen now presents his first production of the year with an inspired take on 'Trip To Red'. Always a creative remixer, Orsen deconstructs the main elements into newfound themes for what sits as an ideal complement to the original. Atop a warm, full bodied groove comes effervescent phrasing and buoyant arpeggios. It's a remarkable sonic marriage and one which makes for an energetic yet meditative journey, elegantly peaking through sizzling modulation across two breaks, before an exhilarating final act puts a cap on this creative gem.
 
With 'Trip To Red' Antrim continues to build on what has been a breakout year for the Argentine, one which continues a course of artistic growth while adding nicely to an already impressive body of work.