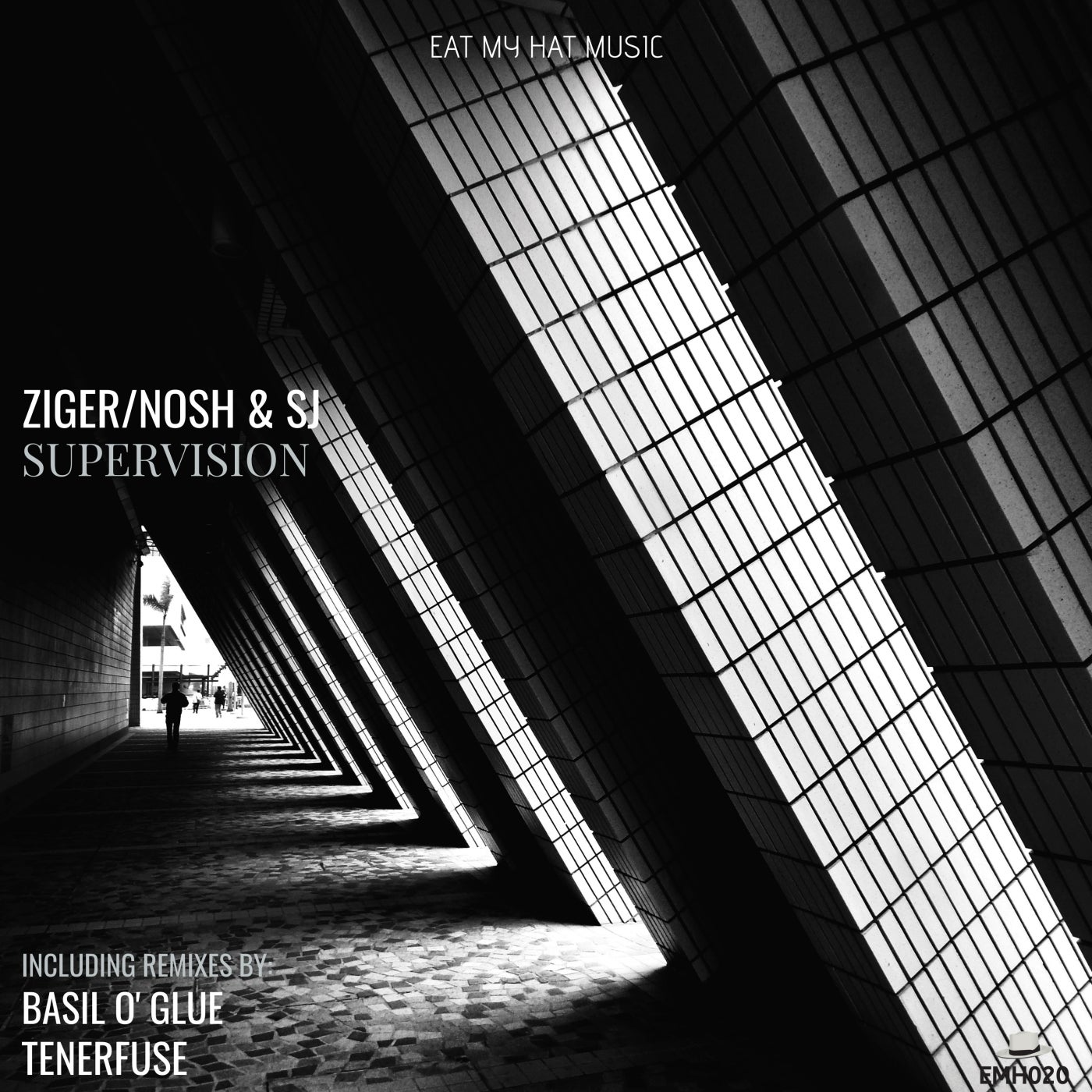 Hype
The latest release from Eat My Hat Music finds label boss Ziger collaborating with Nosh and SJ on 'Supervision'. Having made their label debut in 2019 with '17:17', Indian duo Nosh and SJ have continued to delight progressive music fans with their energetic yet groovy sound. Releases for Balkan Connection, ICONYC Noir and Juicebox Music have all been sensational. Meanwhile label boss Ziger has continued to be one of the genre's favourites, racking up key remixes for Clubsonica Records and Movement Recordings, while keeping his most in demand original productions and collaborations under the Eat My Hat banner. Now coming together for the first time, Ziger and Nosh and SJ present their debut single alongside remixes from Basil O'Glue and Tenerfuse.  

Beginning with the Original Mix, it's clear that the creative synergy between Ziger and Nosh and Sj is on point. Electric and energetic from the outset the trio crafts a peak time progressive banger that's bound for dance floor destruction. Punchy beats, machine gun grooves and firing percussion lay the foundation for astral stabs and cosmic arps to work their magic. Senses heighten as the main break takes shape, as murky atmospheres and percussive flurries build tension towards a buzzing crescendo and epic finale.

Returning to the label and providing the first interpretation of 'Supervision' is Basil O'Glue. The Greek artist and Saturate Audio label boss made his Eat My Hat debut in July of 2020 with the 'Sycophants' single. A remix of label boss Ziger then followed later that year along with releases for John OO Fleming's JOOF Recordings and UV. Now returning to the label for his second remix, Basil dials in a wicked interpretation of 'Supervision'. Remarkably fluid and undeniably modern, it's a mix that stays true to the electric themes from the original, while adding an underlying tension through great use of atmospheric refrains, devilish effects and spastic arps. A short but timely break adds further drama with astral sonics stealing the air and perfectly setting up an enormous drop and driving final act.

Rounding out the release and providing the second and final interpretation of 'Supervision' is Tenerfuse. New York based producer/DJ Chris Forsyth aka Tenerfuse has been a fixture of the city's nightlife for the better part of two decades, having opened for progressive music icons Nick Warren, John Digweed, Markus Schulz and Max Graham. As a producer his fresh take on the genre has found a home on 3rd Avenue, Another Life Music, ICONYC and Future Avenue. Now stepping up for his first appearance on Eat My Hat, Tenerfuse delivers a rousing rendition of 'Supervision'. Clocking in at seven minutes, it's tight rhythmic core quickly becomes infectious as effervescent effects and dynamic percussion fill in the framework. Emerging atmospheres add a healthy layer of tension as the first act progresses, eventually melting down into a cavernous break, as a tonal theme rises towards an exhilarating finale. A massive remix from Tenerfuse, rounding out another strong offering for Ziger's Eat My Hat imprint. Highly recommended.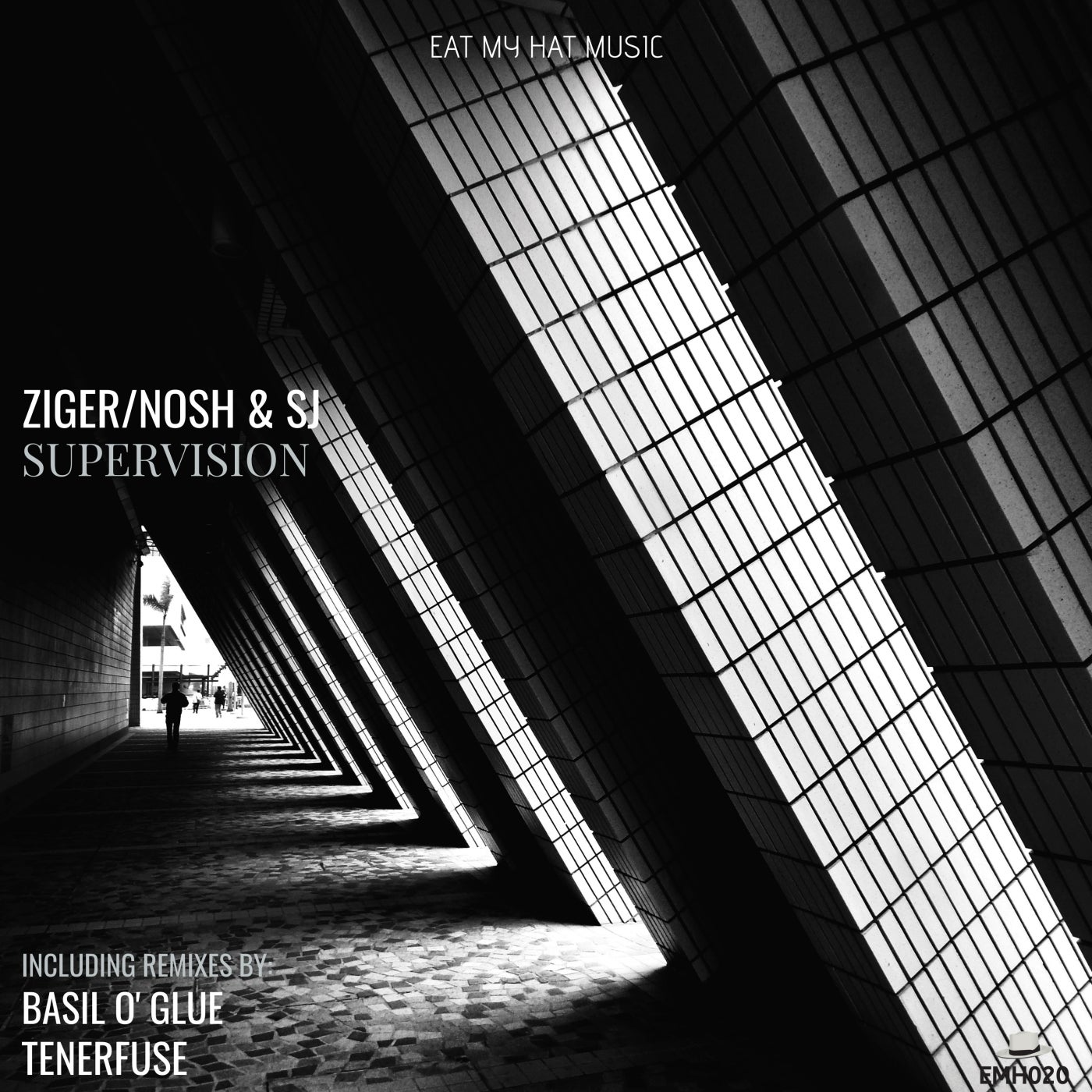 Hype
Release
Supervision