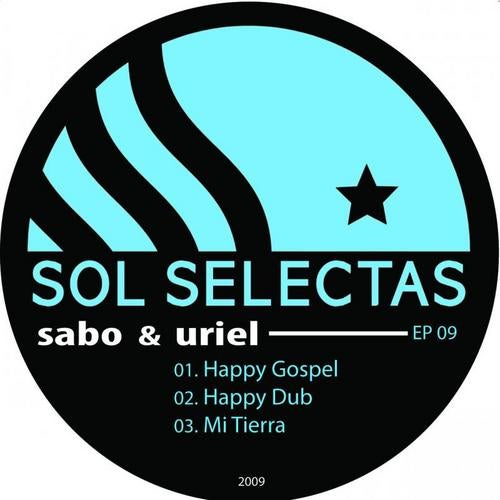 Production duo Sabo & Uriel return with another 4 song EP . Side A is deep dubby house business, with
layers of arpeggios, key stabs, and beautiful strings over a techy driving beat, and snippets of the classic
gospel tune overtop to keep the vibe uplifting. Icludes a Dub version with less vocals and more atmospheric delay effects. The 3rd song brings out the duo's latin blood, with
the pumping tribal house tune "Mi Tierra". Live bass guitar, big percussive build ups, and a funky flute
solo mixed over subtle acid synths, make this a dance floor killer. This Ep already getting
play by Djs like Hallex M, Nickodemus, Senor Lobo, DRM, Scott K, and more...



DJ Reactions:
"I Love 'Mi Tierra' good latin spirit." - Hallex.M (United House, France)
"Mi Tierra - Very nice rhythms. Took me straight back to 'Mi Casa Es Su Casa'... Loved the breakdown as well."
"Cant wait to play this one poolside. Happy Gospel - Love the fact I could play this one in Church or in a
dungeon... I'm always a sucker for that dub feel... Cant wait to try this one out in the early morn." - Keith Evans (House Society, Las Vegas).
"I'm usually happy when an EP has one great track. This one has four. I've had them all in heavy rotation...
even the dub. I can't wait to grab the vinyl when it comes out." - Scott K (BoxMusic, LA)
"Happy Gospel is deep goodness all over the place." - Dj Senorlobo (Lovemonk, Spain)
"Nice tracks! Excellent grooves... will work well on the dancefloor." - DJ Angola (Brooklyn, NY).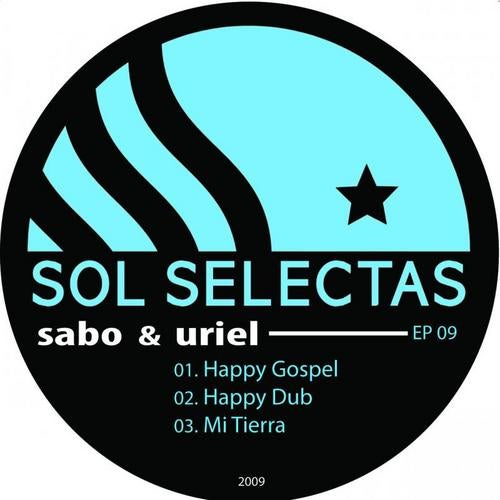 Release
Sol EP 09