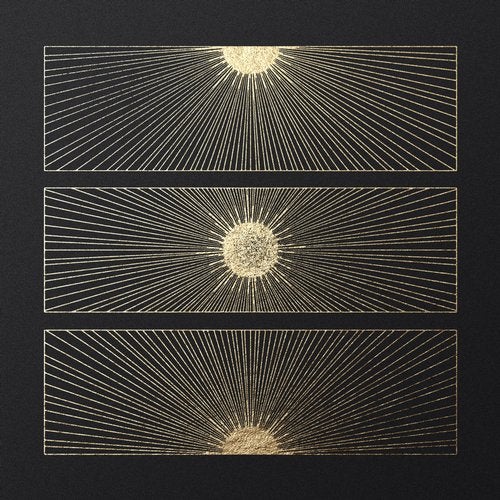 Release Date

2019-05-03

Label

microCastle

Catalog

MCSL054
microCastle's second offering of 2019 welcomes Speaking In Tongues to the label for their debut EP. Conceptualized by long time friends Miguel Angel and Philip Anthony, Speaking In Tongues was a project born out of love for cutting edge electronic music. Originally meeting almost 20 years ago, after Miguel's move from Colombia to Philip's hometown of Los Angeles, the two spent a great deal of time together in various capacities, many of these aligned through a joint musical appreciation. Speaking In Tongues is meant to capture and embrace that cohesive fusion and spread it across the airwaves. The duo's creative vision has seen them land releases on TAU, Atlant Recordings and My Favorite Robot, while their recent remix of Kauf's 'Let It Slide' was aired by Ko?lsch on BBC Radio One. Now presenting their first EP project of 2019, Speaking In Tongues make their microCastle debut with 'Sabbath', alongside remixes from Mathias Schober and Zombies In Miami.

The 'Sabbath' collection is a transcendent blend of desert, eastern and indie-dance motifs, further reinforcing the duo's nomadic style. Beginning with the deep, cross cultural themes of the title track, the EP then shifts energy to the modular intensity and oriental motifs of 'Mood Swing', before eventually melting down into the pulsating, indie-esque psychedelia that is 'Eraser'. An expansive collection from the Los Angeles duo, one which draws on a variety of inspirations and thus resonates on multiple levels, as they describe.

"During the process of writing this record we had kept in the back of our minds that we wanted to create something diverse enough that each track would be countered by the following, reflecting the differing emotions built around our lives and provoking the question, as David Byrne quite simply put-how did I get here?

We wrote the lead track, Mood Swing, and the title track, Sabbath, back to back-both being inspired by a recent recording session we had done for a local percussionist who was creating an album full of worldly and sound-bath oriented music. Drawn to the sounds he was incorporating, we wanted to keep that same worldly essence while presenting backing elements that had a sense of angst and attitude. Right out of the gates Mood Swing hits you with a steady rhythmic modular-esque bass-line, which was the foundation we laid for the track within the first hour of sitting down. From there, it was easy enough to add the pull and tug of swelling lead synths to capture the bipolar toggle found in the nature of life-ups and downs, highs and lows, strikes and gutters-ahh, the beautiful curse of the artists' daily mood swing!

Sabbath, we think, will remain a special tune for us. The sort of progressiveness that it lends is a style we flourish in, although not a "genre" we often flex-and perhaps that constitutes its uniqueness. For us, the track immediately conjures images of the Southern California desert and the hypnotic nights we have spent under the stars there, ultimately turning into beautifully strange mornings. Joshua Tree in particular is a special area we make a bi-annual pilgrimage to, and the spirit of that place often leaves its fingerprints on our music-Sabbath being no exception.

Rounding out the record with the final track we wrote for it is Eraser. A touch more light-hearted in nature, we made this one a few weeks after the first two were finished. Drawing influence from the early LA psychedelic scene, you'll find elements of a Ray Manzarek like keyboard that drifts seemingly off into the aether before humbly crashing down into a driving house beat reminiscent of one of those nights where you may find yourself asking (again): well, how did I get here?"

The lone interpretation of 'Mood Swing' is provided by Mathias Schober who also makes his label debut. The renowned musician, studio engineer and Berlin resident has been one of electronic music's most creative talents in recent years. His fresh, detailed and innovative productions have found a home on Aeon, Endless, Optimo Trax, TAU and his own Lossless imprint. Now fresh off collaborations with Trikk and remixes for Bog and Kadosh & Yost Koen, Mathias makes his microCastle debut with a prophetic rendition of 'Mood Swing'. Built around a redolent groove, the seven minute journey proves to be a master class in dramatic storyboarding; as rhythmic pulses, astral aesthetics and fragmented melodies unite in a colourful sonic marriage.

Rounding out the project and providing the lone interpretation of 'Eraser' is Zombies In Miami. The Mexican duo lay claim to releases on several highly touted tastemakers in Cin Cin, Correspondant, Permanent Vacation, Hippie Dance and Love On The Rocks. Versatile and dynamic, the project's output is one that sits in a creative space between techno, rock, disco and indie-dance. Zombies In Miami now debut on microCastle with a stunning remix of 'Eraser' to cap off the release in fine style.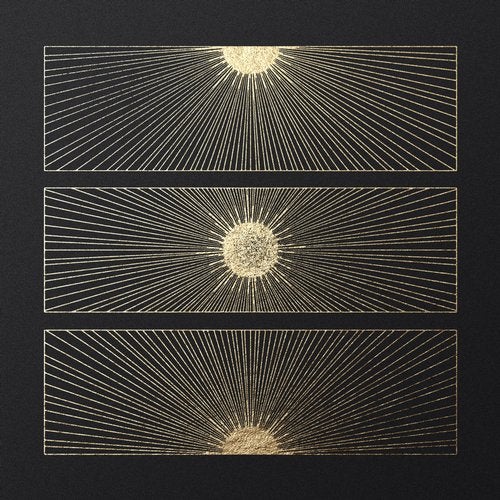 Release
Sabbath
Release Date

2019-05-03

Label

microCastle

Catalog

MCSL054