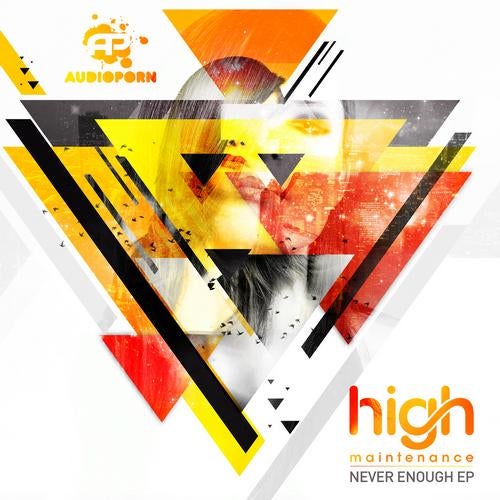 Exclusive
Release Date

2012-09-24

Label

Audioporn

Catalog

APORN025
One of the biggest years yet for Shimons Audioporn imprint, 2012 has shown exactly why Audioporn has become synonymous for putting out the most creative, genre blurring bass music. Huge releases from renowned artists such as Hybrid Minds and Xilent as well as new exciting acts such as Mediks, Playma, Dilemn and Tha New Team have seen Audioporn strengthen its reputation for delivering cutting edge music, regardless of genre or tempo.

After signing to Audioporn last year, High Maintenance has wasted no time making a name for himself, with massive reworkings of Ed Rush and Talis Dark Days, DisasZts Try Me Again, and Camo & Krookeds Watch It Burn from their Between The Lines album. Now following his breakthrough debut With You and this years stellar Dont Lose It EP on DisasZts Mainframe Recordings, High Maintenance steps once again up for another dose of precision crafted bass music.

Never Enough feat. Kates Ambition [Drum & Bass]
High Maintenance kicks things off with Never Enough, featuring Katies Ambition. After an introduction certain to get hands and lighters in the air, Never Enough transforms into an anthemic dancefloor number. Combining an instantly recognizable synth melody, solid drums and soulful vocals from Katies Ambition, Never Enough sounds great whether in the rave or on your mp3 player.

Dreaming [Drumstep]
The second track Dreaming sees High Maintenance showcase his impressive versatility once again. Beginning with an introduction packed with epic soundscapes and trance like synths, Dreaming takes the dancefloor by surprise and drops in to a stunning Drumstep number. A blend of euphoric synths, subtle vocal edits and hard hitting percussion, Dreaming features all the hallmarks of another High Maintenance banger.

You Are The One [Drum & Bass]
High Maintenance rolls out the retro vibes with You Are The One, with an introduction full of vintage sounding synths. Boasting funky vocal edits, rave-inducing synthesizers and yet another iconic, catchy melody, You Are The One shows High Maintenance flex his creative mind. A perfect blend of feel good vibes, and dancefloor energy You Are The One is another massive production from one of Audioporns most exciting signings.

Out Of Reach feat. Kates Ambition [Dubstep]
High Maintenance and Katies Ambition team up once again for an soaring Dubstep number. After an emotive introduction that sees Katies Ambition vocals take the spotlight, Out Of Reach drops into epic Dubstep territory. A synergy of High Maintenances precise production and energetic, passionate vocals Out Of Reach is a collaboration from two artists who can do no wrong.

Drop It [Drum & Bass]
Drop It sees High Maintenance show yet another side to his production talents. A track designed specifically to get the dancefloor moving, Drop It is a fast-paced blend of ravey synths, tumbling basslines and intricate sound effects a great end to another varied, high quality release from High Maintenance.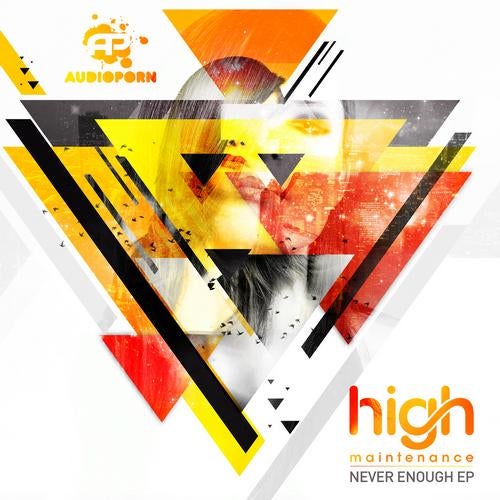 Exclusive
Release
Never Enough EP
Release Date

2012-09-24

Label

Audioporn

Catalog

APORN025