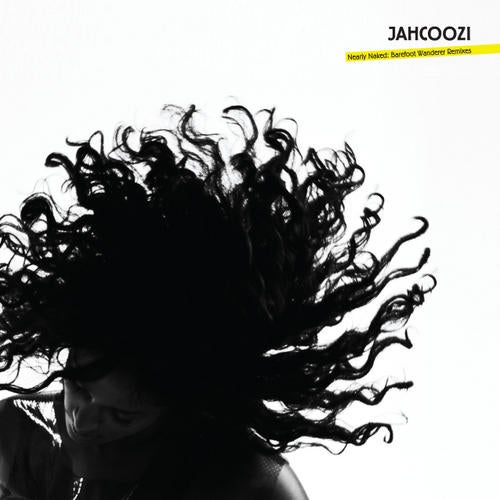 Remixes are often functional by nature and no wonder, since they normally have the enviable task of transporting tracks into the club setting with the greatest amount of energy. Jahcoozi's "Nearly Naked: Barefoot Wanderer Remixes" prove no exception to this rule. The fifteen tracks of this brand-new remix album skillfully channel the essential elements of the originals and focus their energy and vibe directly onto the dance floor. What is highly unusual is the stylistic and timbral range with which the participating artists set about their task: the term barefoot which gives the album its name is understood as a tightrope walk which negotiates between various styles and tempos whilst never losing sight of the original tracks as reference points. The result is a highly coherent work which eludes all the usual genre definitions.

A prime example is the hit single "Barefoot Dub": shooting star Ramadanman, who has just released a Fabric mix CD as Pearson Sound, is equally at home in the London dubstep institution FWD and on the cover of XLR8R magazine. He plays like a virtuoso with the preferred ingredients of his genre and is not afraid to insert a rasping house hi-hat into his deep, laid-back Barefoot Dub.

The talented fingers of the north London dubstep/grime duo Object Object / Raw Milk, meanwhile, mutateBarefoot Dub into a highly individual dub/house/electronica conglomerate laden with atmosphere. Object Object, aka Mark Rutherford, has amassed major remixer credits with his interpretations of UNKLE and Yapacc. Object Object / Raw Milk have a release lined up on Numbers.

Stereotyp, aka Stefan Mörth, produces afro-house for Man Recordings as Kubo and is part of the Buraka Sound System. His 2004 album Stereotyp meets Alhaca, which has become an underground classic, is acclaimed in the scene as one of the best electronic dancehall albums out there. But Stereotyp steers his Barefoot Dub away from the dancehall and towards a pit full of happy-go-nutty pogoers. The double tempo and merciless noise elements could almost be viewed as a parody of the emblematic sound of the Vienna downtempo scene based around Klein Records and Kruder & Dorfmeister's G-Store.


Also putting the pedal to the metal are Clintwood and Grodio, who took first and second place in theBPitch Control Remix Contest on Soundcloud (congratulations!). Clintwood's Plattfuss mix rocks it with uninhibited growling bass and breakcore attacks the Hamburg producer is known for his works for Puppetmastaz and his remixes for Sido. Grodio keeps the party in full swing: the man from Munich delivers a dancehall trip which will have people bouncing off the walls, setting himself perfectly in the starting blocks for an electronic music career.

The interpretations of the Brazilian Minus crew member Click Box and the BPitch/Memo colleague Mr. Statik could hardly be more different. The former transforms Barefoot Dub into a pounding electro hammer, whilst Stathis Kalatzis converts the same track into a pure house number with skillfully placed dub elements barefoot wandering in the truest sense Naturally this remix album would not be complete without Read The Books. The wonderfully intricate dub sound of the original is given an extra notch of tempo by Tayo and enriched with nonchalant, trippy percussion and house chords Tayo's ability to link together breaks, electro and 4/4 beats in DJ sets and his own productions for Fabric and Soul Jazz has allowed him to establish himself in the premier league of the British breakbeat scene.

An artist with equally impressive credentials is Ikonika. Her album release on Hyperdub confirmed Sara Abdel-Hamid as one of the top female producers in the UK. She delivers a surprise with a rock solid lo-fi beat and cheesy 8-bit melodies, turning "Read The Books" into an unadulterated electro bomb.

Her Hyperdub label mate and 2nd Drop artist LV (whose debut album is due out in June) remains true to his London grime and dubstep roots. He gives Speckles Shine a delightfully tricky beat that skips along behind the constant forward drive of the dub sub-bass with artistic elegance.

Cee like his colleague Stereotyp part of the highly active Vienna barefoot scene opts for the traditional dancehall charm of Lost In The Bass and takes an almost cautious approach, with a slightly increased tempo and a more dense sound which make the track even more suitable for the dance floor.

Planet Mu hero Steve Milanese takes a similar line of attack. He even stays a little closer to the original ofClose To Me than Jahcoozis edit, allowing the track to be carried by the vocals and exquisite cheese sounds, resulting in a delicate and catchy song.

Watching You is lent an extremely urgent and intense vibe by Deadbeat's Stalker Dub. Thanks to a constantly rising level of suspense, the track takes on the characteristics of a film score. The Canadian Deadbeat, aka Scott Monteith, has been developing his very own version of minimal dub on Wagon Repair and Scape for over ten years. He has appeared at renowned festivals including Sonar and Berlins Transmediale.
Making a welcome reappearance is Hologram Honeys, a sultry hip-hop track featuring a fat sound overlaid with suggestive ragga slang. This was created in collaboration with Infinite Livez, who has several albums to his name on Big Dada.

This extraordinarily diverse remix collection is rounded off with the brand new and previously unreleased track Rumours an incredibly atmospheric, tranquil, piano-led song. Its serious theme is based around incidents of violence and rioting in Birmingham. Rusmours is one more convincing and yet almost incidental expression of Jahcoozi's musical search for untrodden paths within familiar realms.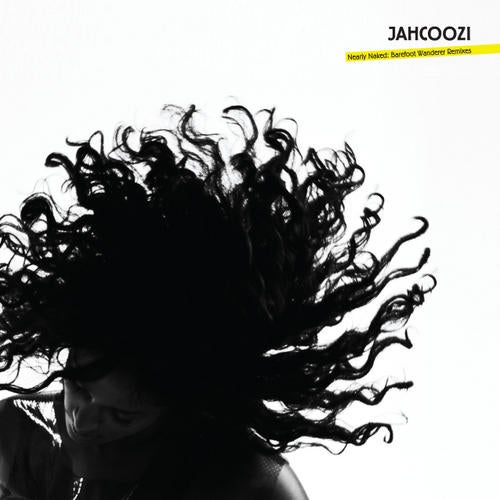 Release
Nearly Naked: Barefoot Wanderer Remixes
Jahcoozi, Infinite Livez, Tayo, LV, Clintwood, Ikonika, Ramadanman, Cee, Stereotyp, Click Box, Object Object, Raw Milk, Milanese, Mr. Statik, Deadbeat

Release Date

2011-05-13

Label

Bpitch Control

Catalog

BPCD003