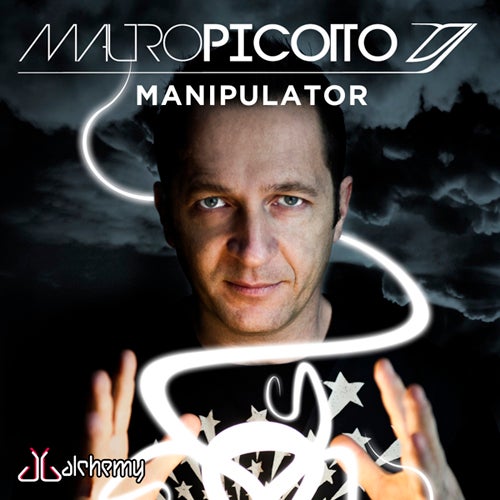 written by M.Picotto, R.Ferri
(c)(p) 2011 Bakerloo srl

Early Feedbacks

Adam Beyer (Truesoul/Mad Eye/Drumcode)
Good stuff, will play and support.

Len Faki (Len Series, Berghain) (Ostgut Ton)
hard to say which mix are my fave! both are cool!

Groove Armada
yes like the dark grooves, rmx good too

Timo Maas (Cocoon Recordings)
remix sounds cool

Pig & Dan (Cocoon)
Great percussive peaktime tecno :)))

Martin Eyerer
strong release, also rmx I defo like

Secret Cinema
Diggler always delivers...good choice! nice ep Mauro..

Daniel Mumbling Sanchez (Remote Area,Casbah rec!,)
nice i like the original and the remix here!

Troy Pierce (Minus)
diggler remix, thank you very much.

Tim Xavier (Tim Xavier and Camea/Ltd 400/Manmade Mastering/Clink Recordings)
Very cool tracks, thanks

Eddie Halliwell
will be supporting this, mauro on the money again

Monika Kruse
i like the original and the remix° :)

Bryan Zentz ( Plus 8 )
love the original!

Stephan Bodzin (Systematic)
diggler is cool.

Stacey Pullen (Blackflag Recordings)
WHOA!!! my fav is original very good!

Danny Howells (Global Underground)
100% in the box!

Someone Else (Foundsound/Butane + Someone Else)
nice ep.

Slam (Soma Records)
another set of cool trax - playing thanx

Alan Fitzpatrick
love the diggler remix§!

Remo (Space)
Support on the original!

Giorgio Valletta (Rumore Magazine/DJ MAG Italy)
considering for review on DJ Mag Italia

Freddy K (M_Rec Ltd/Elettronica Romana/Key Records/K1971)
Definitely D.Diggler Remix !

Sasha Carassi (Drumcode)
Solid!

Frequencies.it
Diggler mix is our fav

Different Grooves
another pumping ep from alchemy family, full support from differentgrooves.com

tony donghia
I like the diggler mix. Tony H

Medellinstyle
sweet, atmospherical tunes! D Diggler remix is my fav!

DJmixar.net / Global Beat Radio / Masmusic.tv
Really good track, I like it!

Makossa (Fm4)
diggler rocks

Eric Bordes-Tosolini
powerfull ! so nice (original for me)

Marcus Vector ( Toys For Boys / Tuning Spork )
D.Digler mix is the one for me , sounds massiv

Bart Skills
cool tracks.. thank you!

Estroe ( Connaisseur Recordings, Mezzotinto )
Dirk Diggler remix for me, thanks!

Kabale & Liebe (100% Pure / Remote Area)
wicked diggler remix!

Anton Pieete
nice e.p.!!! will play the remix..

Mihalis Safras
Excellent beats from Mauro! rock it!

Diversions on chry105.5fm
love the original mix!

Teknobrat / Ottawa Radio Show
Both Mixes rock !!! Very Groovy dancefloor tools. I rate this EP 7 on 10 Peace Out !!! Teknobrat from CKCU 93.1 FM CANADA

Swoon/ pastlessonfuturetheories blog
Both tracks are nice. remix is very spacy.

BOUM! TCHAK! on CIBL 101.5 FM Radio Montréal
Very efficient!

Cédrik (Science Label)
Diggler mix, realy cool !!

Patrick Bateman (Tic Tac Toe / Connect Four)
Yeah, Diggler is rocking the house! Great rework!

DJ Montana (Club Basement.net ) (Sputnik)
Yeaah. The D. Diggler mix is just the style for me. But should I put it in the dance folder or the sitting-at-the-tabel-nodding-your-head folder? A few more listens will decide. Rating = 10/13.
Thanks. Downloaded for sure.

D'Julz
Diggler mix is a big room monster

Alex Medina
definitly 2 dancefloor bombs.. gracias

Lenny Ibizarre (DJ Awards)
Diggler takes the cake!

Boshke Beats Records (Alex (Boshke Beats Records))
Super Stuff, specially D.Diggler Remix!!!!

DJ Fra (Nitsa)
Great remix!

Mooseka Radio
really cool! d.diggler fo me

Docepulgadas
GREAT MUSIC....BASSLINE AWESOME

Rapha (Partysan Raum Neckar)
Andi`s Rmx is the one for me. Diggler sylte rockz

Frank Sonic (Partysan NRW)
massive release. i'll play the original!

DJ MPLeary (Raveline)
2 massive tracks, diggler rmx my fav...full support!!!

Beat Magazine
Nice dancefloor filler!

Todd Burns (Resident Advisor)
Thanks!

Paul Brtschitsch (Rootknox)
good tools! i`ll give the original a try...thank you

Frank Hilpert (Freshguide (5x Regional A5 Mag) )
very groovy

Axel Bartsch (Sportclub Music) (Axel Bartsch)
oh la la, mr. diggler created a monster.

Klaus Fiehe (Eins Live)
Diggler Rmx - good driving tune!

Tim Thaler (3headz)
for radio play, thanks.

Jacob Hildenbrand (Format B)
original! will play

Patrick Lindsey (Funkwelle / Kanzleramt founder)
will play the original nice one!

Tim Schäfer (Zitty/030 Magazin)
very nice

Plastic Lounge @ Freies Radio Freudenstadt
Crazy Mauro,great beats

Byte.fm (Tagesspiegel/Deutschland Radio)
Good

Adeline Supreme
Love the D digger rmx!

MegaMind
Both are great.

Radio Suisse (dimitri (Radio Suisse))
Both tracks are nice, thanx !

TopDJ.ua / Kiss FM Ukraine
D.Digger mix for me! Will present in my radio show. Thanks!

Stuart (Slam)
Both mixes are nice.

Matt Walsh (Clouded Vision)
diggler's mix for me please, always play his stuff

Machines Are Funky Blog (Ibiza Voice/Resident Advisor)
Two solid tracks, the fuller-sounding remix just shades it for me.

Mixside.com
Thanks, as always !!! Great release !!!

Jon Rundell (Intec)
Both mixes great ! Jon Rundell

Luciano Sambati (Fabric London)
Diggler's rmx is great!

Roko (Sub.fm/B.O.M.B.)
love em both at their own right! will play both :)

Psycatron (BBC)
All about the Diggler for me. wicked.

Gradient Magazine
Excellent

Echologist (Steadfast) (Echologist)
dirk's remix for me!

DVS1 (Klockworks, Transmat, HUSH)
Diggler mix...Thanks

Noice Podcast Series
NIce release indeed by Mauro... Original mix is super

Expander (Sonic Culture)
D. Diggler did a great job on the remix. Very good!

Alland Byallo (Nightlight Music)
Diggler does it again! A true techno legend and a truly bomb remix. Will play... and OFTEN!

Sam Gracie (Resonant Vibes)
Will play D.Diggler mix for sure!

Paul Daily (DJ Times)
Been a Mauro fan for 15 years....love hearing his sound evolve.

Tedd Patterson
Great! Both mixes in the box!

Audio Injection (Audio Injection & Drumcell/Droid Recordings)
nice mix by d. diggler, funky

XFM Dublin / No Territory Show
D.dIGGLER MIX OF THIS IS NICE.

Gel Abril
mauro for me tnx!

Guy J
nice one , thnx good luck

Niv Hadas
Will play D.Diggler's mix

Satoshi Fumi
love Both mixes!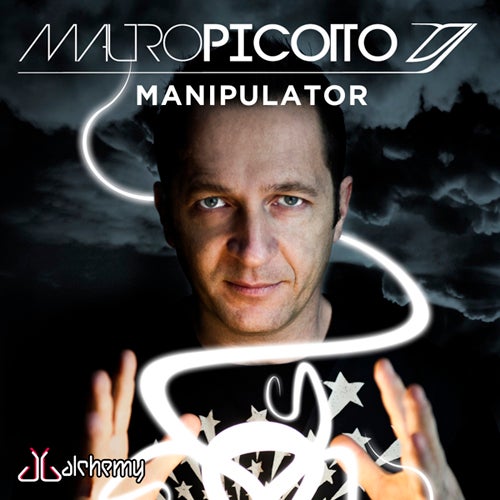 Release
Manipulator