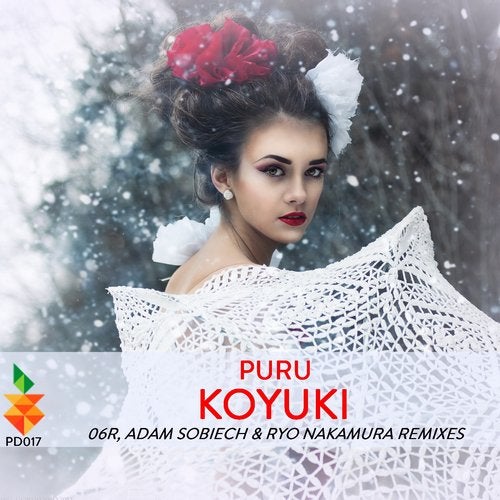 Puru - Koyuki Remixes EP Part 1 [PD017]

For this 17th release we present to you Puru who hails
all the way from the Japanese city of Osaka. Koyuki was introduced to us
on our chart topping and widely acclaimed compilation album 'Elemental
Progressions Vol.1'.

'Koyuki' means light snow in Japanese, when we asked him why
did he used that title for his track, he said that it partly meant
light snow, but he was actually referring to Himekawa Koyuki aka
Snow White, the main character in Endo Asari's light novel Magical
Girl in the story. It was his inspiration in making this mystical
masterpiece.

For the first part of this remixes ep, we used artists from
Pineapple Digital's pool of talented producers, Tokyo natives,
06R, and Ryo Nakamura, and Poland's very own Adam Sobiech to do
remix duties.

(Original)

Koyuki is nothing short of brilliance, its prevailing
piano and sensational use of chords make this piece
project pure punching power. There is such prominence and
focus from intro to end, play, stop, repeat and repeat
again !

(06R Remix)

Once again we are awakened with the remixing talents of
Ogura Hisataka aka 06R. Ogura delivers a devastatingly fine downtempo,
chillstep rework. Introducing epic chord work and a striking arp
this flows so naturally to the ear and straight to the
brain to leave an impacted imprint.

(Adam Sobiech Remix)

Once again we have Mr. Adam Sobiech on duty for PD, Adam
brings the pace down to a hypnotic state of ecstasy here,
though don't be fooled into a sense of lull! Theres a few
impacted punches thrown in to wake the senses and with
a whispered vocal and hard hitting synth, this is a
ravishing take on Koyuki.

(Ryo Nakamura Remix)

Let us welcome newcomer Ryo Nakamura from Saitama, Tokyo, Japan.
Ryo has graced the ears of listeners through Nueva Digital,
Seraphina and Makira, now he opens his talents to you!
Plucked to perfection with a grand scale on the piano work
this remix is striking yet very daring, impressive retro
style with a hint of that nice deep tech house element.

We hope you enjoy Part 1!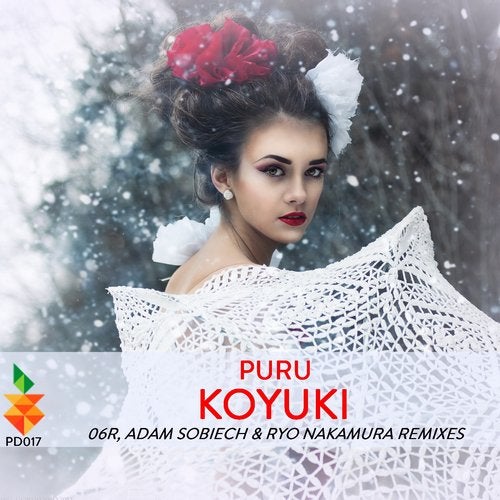 Release
Koyuki Remixes Part 1