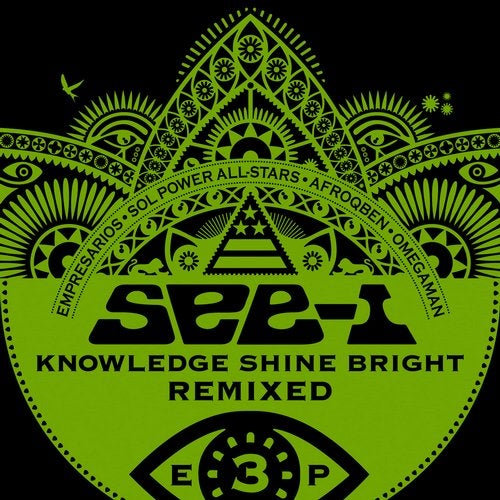 For the third and final installment of the Knowledge Shine Bright Remixed series, See-I has assembled producers from afar, hometown locals, old friends and new collaborators alike. After the huge success of the first two EPs, the Brothers Steele are back at it again with another crop of remixes destined to bring the feel good See-I vibes to a party near you.

Remix EP 3 starts with an upbeat reworking of Musical Murder by hometown label mates Empresarios, who have stripped the track down, added percussion and then flex through a few styles, incorporating downtempo, cumbia, dub, and reggae throughout. Its a fun and creative remix which creates a sunny tropical vibe and uses Rob Myers original sitar parts smoothly. Two different remixes of The Chase are included, the first by Washington, DCs own worldbeat party rockers, the Sol Power All-Stars. Their remix of The Chase speeds up the tempo, creating a sizzling Afrobeat- infused house tune. Portland, Oregons own AfroQBen is a good friend of the Fort Knox family and his remix is a deep dub reinterpretation that takes the listener on a cosmic chase through the atmosphere, perfect for a late morning chill-out session. Fort Knox Recordings regular Omegaman from Sydney, Australia took on Revolution featuring vocals by Candice Mills and has created an instant downtempo classic. Omegaman has added spacey guitars, reverb and dub echoes, which spread out allowing Candices ethereal vocals to float down effortlessly, an epic tune of revolution.

All of the Knowledge Shine Bright Remixes have been different, and this third edition brings the party to the after hours and next morning. See-I is thrilled to be working with some of the best producers around the world and are proud of these remixes. Instrumentals of each remix are available and with a range of sounds from house, dub and reggae to downtempo these remixes are a must have for DJs and music lovers alike.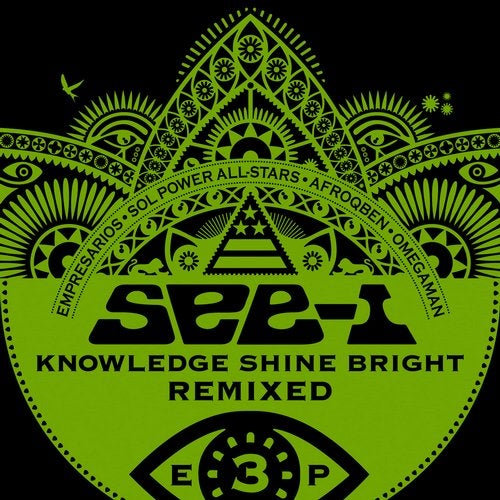 Release
Knowledge Shine Bright Remixed EP 3