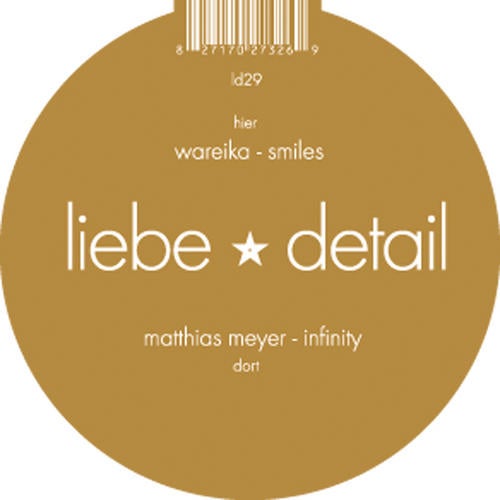 matthias meyer - infinity
Riding the wave of the recent success of tracks like 'Tout Va Bien' and
'Skipper', Matthias Meyer continues his deep exploration into rolling, uplifting
house bombs with 'Infinity'. A classy, hypnotising vibe is built from the outset, with smooth chords and subtle arrangement tweaks lifting the tension higher as we approach the arrival of a very catchy hook indeed! Teasing and yet
fulfilling all the while, this is truely one for those heart-stopping, timeless moments. Meyer once again pulls on our heart strings with an emotionally charged modern house classic.
wareika - smiles
These three deep-afro-house experimentalists are atop a newly cast wave bound for the shores of underground stardom. After their superb debut 'Men Village' on Connaisseur last year, or the recent 'King's Child' on Motivbank, the trio have really built a unique and stand out sound for themselves. 'Smiles' is a typically trippy, wonderfully meandering cut that takes us on a mystic journey through funky jazz licks, smooth piano and synth textures, arabic undertones
and psychedelic waterfalls of richly produced sound. A treat for the ears and
for the mind!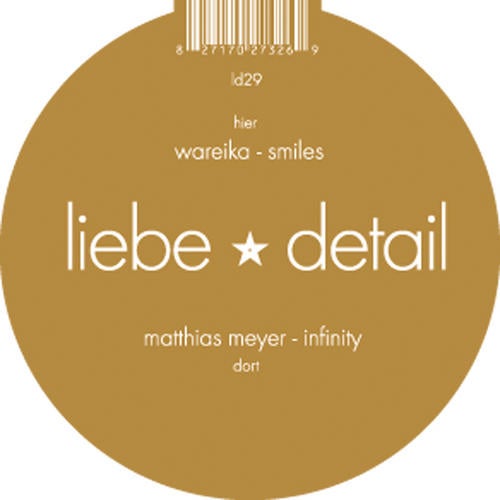 Release
Infinity / Smiles