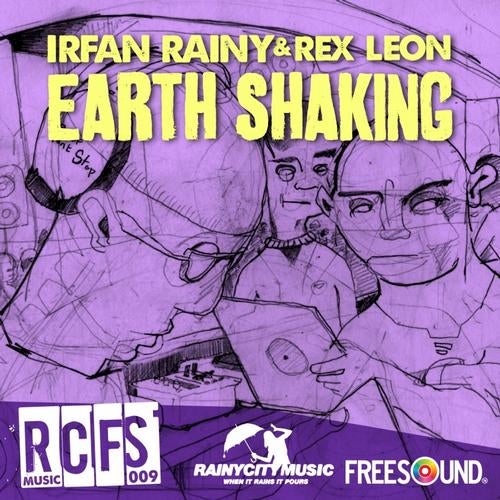 The first release of 2013 for Rainy City Music / Freesound ( RCFS MUSIC ) is created, once again, by long time collaborators ( over twenty years of making House Music together now ) and also label coordinators Irfan Rainy and Rex Leon from Manchester.
The new single ' Earth Shaking' typifies that no nonsense approach to minimal yet groovy inner city dance music. The moody grey skies and constant rain help create Deep House music like Earth Shaking. Dark harmonies/textures with added vocal snippets that talk about the constant doom around us, all held together by a funky bassline and simple yet soild House beats. This is quinessential Deep House heavily influenced by Black American dance music in Chicago, New Jersey and Detroit.
The Rex Extended Deeper Mix keeps it minimal and drawn out for the long nights and after hours parties. Whilst Rainy adds a new Acid House touch, highlighting the current new trend on certain dancefloors that have been recently discovered by a new younger generation of House heads. These two producers, Rainy & Leon, went through Acid House in the late 80s at the infamous Hacienda club's Nude and Hot nights and hence know the original raw Chicago sound as well as most.
The old saying on the early Rainy City Music twelve inch vinyl releases still rings as loudly today as it first did almost eighteen years ago, " Don't Call It Deep If It Ain't".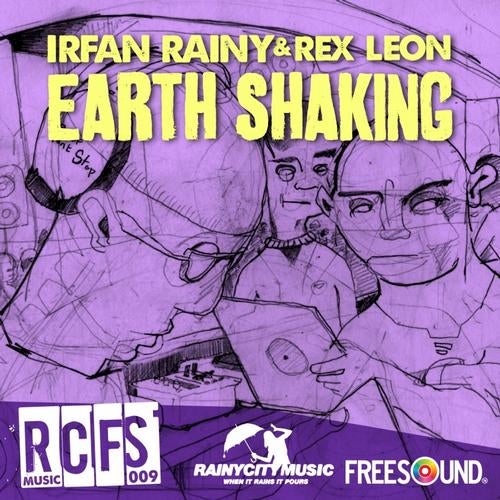 Release
Earth Shaking