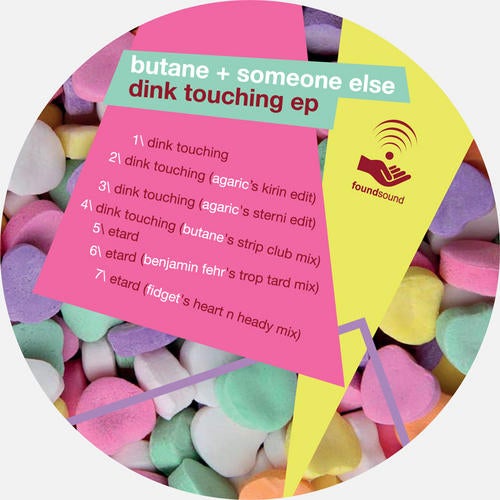 as of late, butane and foundsound cofounder someone else have been enjoying the success of their
new digital tool label, little helpers. and they continue to work together performing random collaborative live gigs and joint productions. this time around, butane and someone else join forces to bring you dink touching ep with two heady dancefloor originals, plus remixes by agaric, benjamin fehr, fidget and
butane himself.

on a1/digital1 dink touching you get a driving soulful climactic head-bomb.

on a2/digital2 dink touching (agarics kirin edit) agaric of labels like we are, ovum and many others, gives you goose bumps with a dense melodic dancefloor killer.

on digital3 dink touching (agarics sterni edit) agaric strips some of the melodies away from his first mix offering a solid dj tool.

on digital4 dink touching (butanes strip club mix) butane of alphahouse and crosstown rebels fame gives you a deep, minimal, jittery head-trip.

on b1/digital5 etard you get a blissy tech-house heart-gusher with a subtle indie rock vibe.

on b2/digital6 etard (benjamin fehrs trop tard mix) catenaccio founder benjamin fehr darkens the bliss from the original into a deep and haunting mind-trip.

on digital7 etard (fidgets heart n heady mix) unfoundsounds own fidget gives you a very deep and melodic shoegazer techno journey through trippy bliss.

from dancefloor bombs to heady deepness, its time for you to get your dink touched!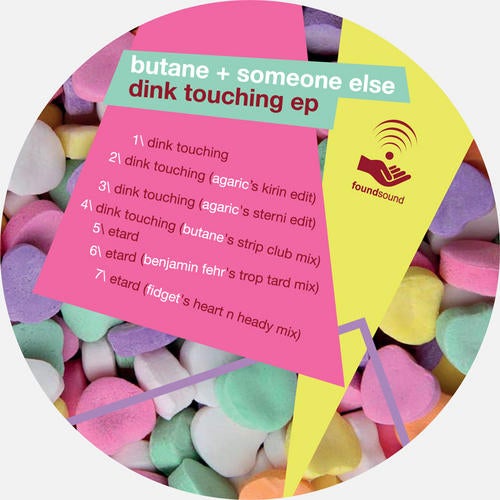 Release
Dink Touching EP