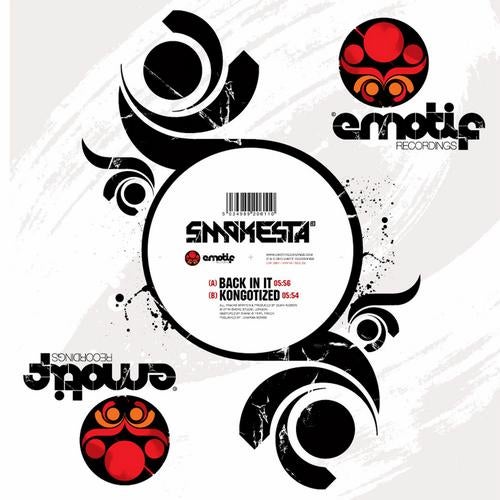 First up on the newly relaunched Emotif label is a massive single from a rising star of the drum n bass scene known simply as Smokesta. As a DJ, he has been present on the scene for a number of years, playing regularly on stations such Kool Fm as well as at various Drum & Bass raves across the capital. Now that his debut EP is ready to drop on Emotif recordings, surely his time as a producer has also now arrived...

First up on the ep is a track entitled 'Put Your Back In It' which is poised to become one of the biggest anthems the drum n bass scene has witnessed in recent years. It's rousing vocal works like to a call to arms and almost seems to demand your presence on the dance-floor. Pair that with it's half-time intro of subtle reggae stabs and old skool rave chords and it's not long before you're totally hooked. Once the raucous stabs, incessant drums and tearing bassline finally arrive, it's a combination that's so irressitable it has already become a firm fixture in many a big name DJ's record box. Early supporters such as Dj SS and Grooverider have been championing the track for months already and it's only a matter of time before the rest of the scene follows suit.

On the flipside is Kongotized, another sure-fire Drum & Bass anthem which almost manages to surpass the relentless energy of it's counterpart. As the name might suggest it features plenty of rapid fire percussion layered carefully over a menacing sub bass line, squelchy dub horns and deep bass stabs with enough ferocity to tear a hole in even the hardiest of drum & bass sound systems. All in all this is real statement of intent from a label that has just returned to the scene and a heavyweight release from a producer that will doubtless become one of the leading lights in drum & bass for years to come.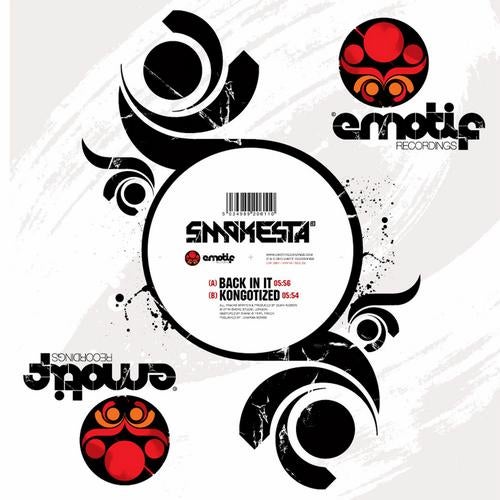 Release
Back in It / Kongotized