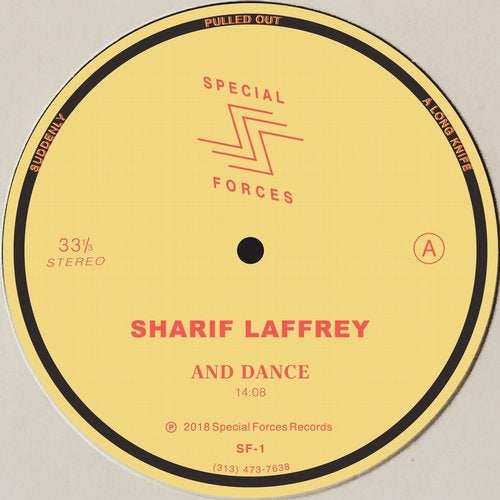 A true lynchpin of the Detroit underground. Sharif has been producing music & DJing internationally for over 20 years. Sharif's participation in Detroit's early rave scene during the early 1990s that led him to music, DJing & organizing underground loft parties.

"And Dance" is the first release on his new record label - Special Forces.
A workout of a jam that along its 14 minute route undergoes - transformations. Cryptic spoken vocals and a Sound for Dance.

"He began moaning and moving about on the floor - slowly got up - began dancing again - but a different rhythm - Suddenly pulled out a long knife and in rhythm to the - in time with the drum beats began slashing himself - in a formal fashion - begining at the wrists. When he finished with his arms and they were completely bloody he wiped them over his face so he could paint his face red - rubbed the blood all over himself - went on dancing - with a beatific expression -

finally faded out - fell on a heap on the floor - was covered with a piece of cloth for a minute - which they do - left him lying there.

slowly began a completely different rhythm - after which time they took the cover off of him - he moaned a bit - slowly got up - in rhythm to the music - And Danced..."

'And Dance' is a live recording. Captured after pressing record and letting it run. It is presented here in full unedited glory.

The possibility of misuse does not preclude Right Use.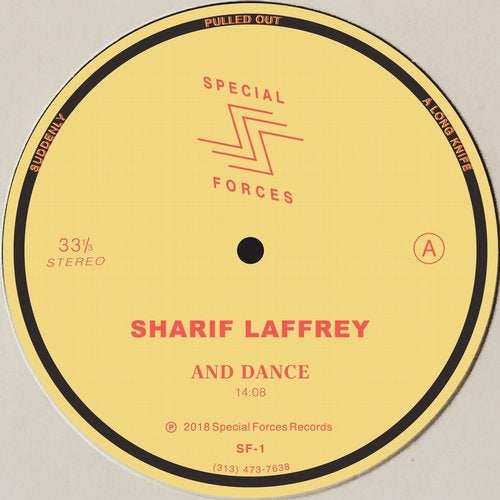 Release
And Dance