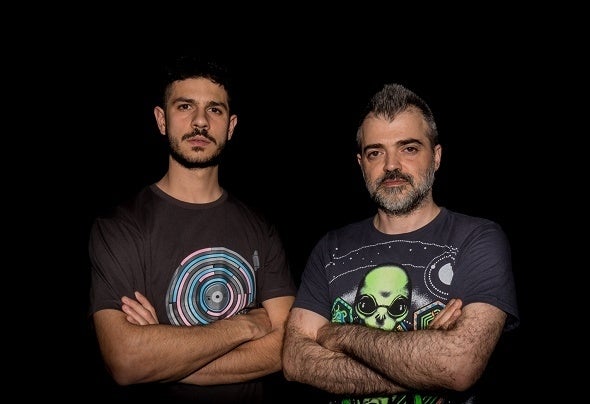 MIRAGE is Progressive Psytrance style Project, created in 2017 by Nicola Mazzanti and Fabio Buonafede.
Nicola Mazzanti (aka Dj Nicholas), great Psytrance Dj and owner of MAGMA Records, has a big experiences on deck since the 16 yrs age ,when he started his Dj carrier.
After 6 years playing Techno-House music in the major Italian clubs he changed his music feeling, when discovered GOA Trance music on 1996 and started a new step in his life music concept.
He was one of the pioneers of this music helping to spread this genre in Italy, starting playing and organizing parties around his city Bologna.
In September 2001 he opened the first Italian label and started promoting new artists in the world, gaining much success and starting to produce music too.
Many years have passed and many productions he does under the two old school projects called "Flashback" and "Magneticwave".
He played at many events in Italy and around globe, also in Mexico at the main festival there called "Atmosphere XIV", and his name is recognized in Psychedelic movement.
Fabio Buonafede born in Bologna in 1995, he grew up with a passion for electronic music in Bologna of the early 2000's full of musical events.
In 2015 the meeting with Nicola Mazzanti during a PsyTrance event and some time after ,they started to produce music together
The Project born on 2017 and lays the foundation on the mix between the search for novelty and past sounds, with the hope of always guaranteeing something magical, a real Mirage. In 2018 they released the first EP "Moving Stars" and a few other tracks on VA compilations released on MAGMA Records.
Until now they are focused evolving their style of music and preparing new sound ...more news following soon, stay tuned!