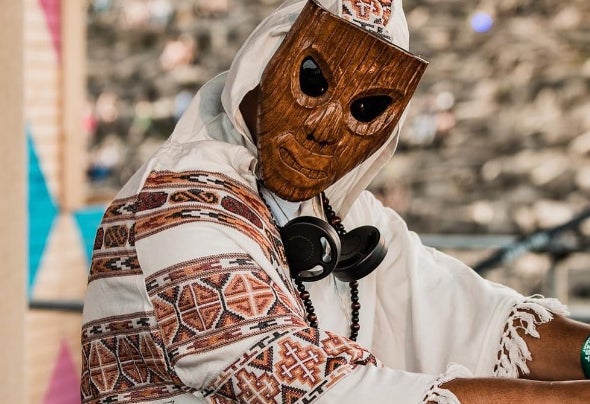 Allow me to introduce myself. My name is "ADJUMA". I was born in the Netherlands in 1988. 
 Let me start of with my journey when it comes to music. When I was younger, I've been making music for other artists for over a period of time. Making Ghost productions was the main job. I was working with different genres. But in time the pressure got higher and higher and at a certain moment it didn't satisfy me anymore. I believe that you gotta have fun making music. Then music will be at his best and will be the purest form of art. 
 So I chose my own path right before the pandemic and my alter ego "ADJUMA" was born. Creating my own sounds in my studio is what I live for. I get excited when I see people enjoying what I've been cooking. Adding different flavors to spice it up and see how it turns out feels like the ultimate satisfaction to me. My head is spinning with all kind of ideas and I'd love to see you dancing on my jams. 
 I've been thinking forever about the fact that Afrohouse music should be on top of the lists. Therefore I long to transcend this genre to the most higher level possible 
 Come join me on this ride and let ADJUMA take you places!