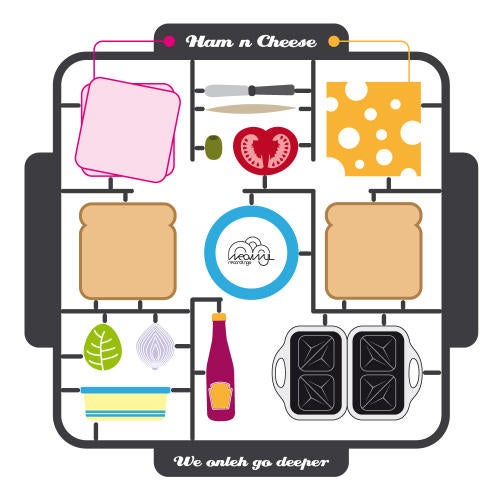 Ham N' Cheese is the name of the duo formed by the Danes Jesper Prehn and Max Thelin. Together they have created a striking EP; and it is one which makes us feel proud, as We Onleh go Deeper is full of quality and good taste.

If we look back upon our short life as a label, this may well be the most mature and solid work that we have published. We try to enjoy our music, and on this occasion we did.
This release offers an interesting cocktail of warm and evocative rhythms. Apart from the track We, which takes you straight to the dance floor with a solid and continuous rhythm, the songs have a deep and relaxed feel.

On this EP, we have been joined by Ernie (Minuendo Recordings) who have given us this fabulous interpretation of Onleh , with the slow and sensual touch that characterizes his style, and that has released on labels like Morris Audio. A true work of art.

DJ FEEDBACK.

Stuart McMillan - (Slam) - "We and Go Deeper are my favs here."

Samuel L Session - "Points goes to Go deeper. I would totally love this if Moodymann would remix it. As it is now its a bit too nice for me,,;)"

Varoslav - "Go Deeper is nice track for me!"

Lee Curtiss -"Absolutely fantastic release! Will play often!"

Danny Tenaglia - "All sound good."

Brothers' Vibe - "We is on point!! All good "

Delete - "Will play We!"

Laurent Garnier - "We is sweet deepness -- will present on the radio!"

Orde Meikle - (Slam) - "Well funky - moody and dark - oh yes - liking We."

Jimpster - "Ernie remix is great!"

SIS - "Go Deeper is cool."

Mihai Popoviciu - "Onleh...fine silky deepness! I like this!"

Andrew Grant - "Ernie Remix keep it playing all night!!!"

UNER - "Great work here... like the complete release but im more into the Onleh :) yeah!"

Arnaud Le Texier - "Onleh, beautiful, deep, really class!"

Gregor Tresher - We sounds cool."

Till von Sein - "Onleh is cool...great vibe and a good sound selection."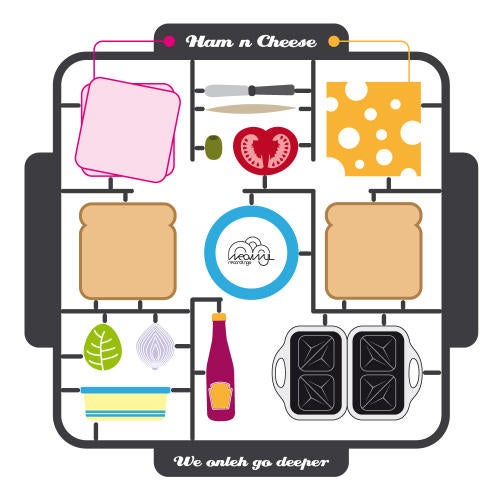 Release
We Onleh Go Deeper