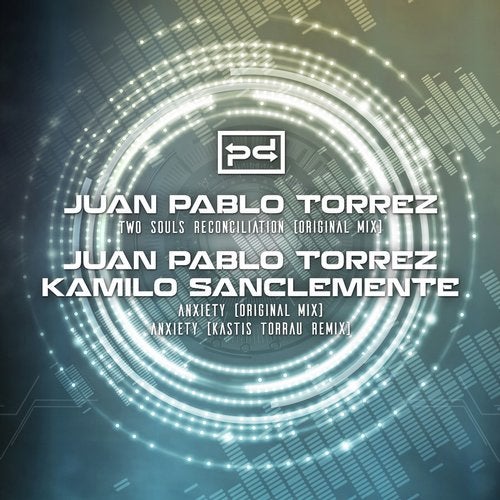 The 58th release on Darin Epsilon's Perspectives Digital features a Colombian artist of growing global renown. Juan Pablo Torrez continues his rise to prominence with a new EP titled "Two Souls Reconciliation", which includes a collaboration with his fellow countryman, Kamilo Sanclemente, and a remix from modern-day icon, Kastis Torrau.

Based in the central-southern city of Medellin, Juan Pablo Torrez has been a regular across the clubs of his Colombian homeland. Sharing the stage with the industry's elite including Anthony Pappa and Erick Morillo, Torrez also curates the monthly "Clubsonica" podcast based on his successful record label of the same name. A producer with over a decade's experience, Juan has seen his music grace the catalogs of Parquet, MNL, and Natura Viva, with an appearance on Perspectives alongside Kamilo Sanclemente back in October 2015. Now making his solo debut, "Two Souls Reconciliation" is a strong, driving affair with layers of melodic intrigue found between grooved arpeggios and pulsating chord progressions. Building to a denouement at the mid-point, the track settles back into an easy melodic and rhythmic framework that has found early support from Hernan Cattaneo and Nick Warren at ADE 2017.

Partner track "Anxiety" sees Juan joining forces again with Kamilo Sanclemente. Bursting onto the underground dance scene in early 2016, Sanclemente's work has quickly shone like a beacon, lighting up Einmusika, J00F, and FSOE with his distinctive production credentials. Reveling in its tropical percussive claves and woodblocks with offbeat hi-hats and thumping beats, "Anxiety" resonates with its powerful bassline before an uneasy melodic motif plays on the connotations inherent in the title. The track has already found its way into the sets of Hernan Cattaneo, who included it during his landmark Forja performance in Cordoba last December.

Iconic artists of the caliber embodied by Lithuanian, Kastis Torrau, need little introduction. Multiple residencies across the most acclaimed clubs of his homeland and releases on Last Night On Earth, Hope Recordings, and Click Records have cast a golden glow over his career. Kastis was the winner of Sasha's "Cut Me Down" remix competition back in 2011 alongside studio mates Donatello and Arnas D. His remix of "Anxiety" is a typically impressive offering. Capturing the essence of the original, a huge bass groove wraps itself round a ticking percussive cadence and strong beat. Building effortlessly, melodic patterns emerge as they build to a rousing crescendo before creating new variations in the latter half, showcasing genuine skill and craft.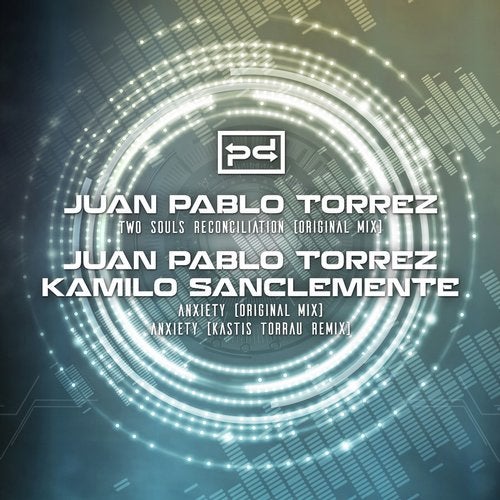 Release
Two Souls Reconciliation / Anxiety