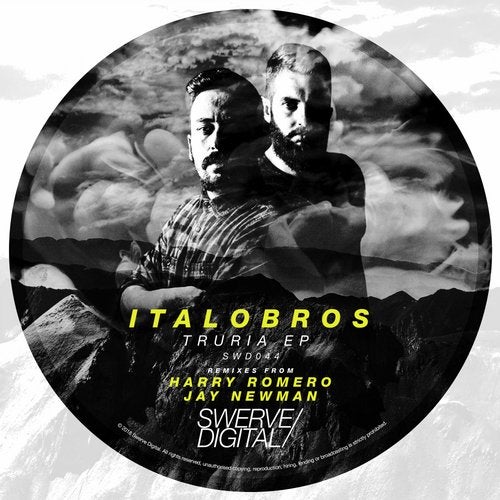 Swerve Digital are proud to present the Truria EP from Italobros featuring remixes from Harry Romero and Jay Newman.

Italobros have been causing a stir in the scene for a few years now after a string of releases on top labels Material, I'm a House Gangster, Roush, Do Not Sleep, Armanda and Nervous.

Hailing from a small village in Italy, the duo made up of Alessandro and Donato, present to you an original piece of work by the name of Truria.

An infectious tribal sounding Tech House roller was an immediate signing for Swerve Digital and has been on continuous play in the HQ since we first heard it. You don't just hear the track, you feel it with the deep subbass pad throughout giving it the driving force which makes you lose your sh!t when it drops. It's the combination of tribal fills and bongo percussion that gives the track energy and keeps you dancing leaving you wanting more.

Harry Romero needs no introduction! His mix is superb and uplifting, exactly what you'd expect from this New York House Music legend. It's Tech House fused with Housey elements including strings that heighten its potency on your ear drums and we know this will be a favourite for a lot of DJ's.

Italobro's B-side 'Don't Go' offers up a tougher hit to the A-side. It doesn't have many frills, just straight up Tech House banger that accompanies the A-side perfectly. The swirling rise drops into a wobbly bassline. The chord stabs and echo vocals reverberate around your head giving you all sorts of audio pleasure. You may recognise the vocals from Yazoo's hit under the same titles released in 1982.

Jay Newman steps up and delivers his remix to Don't Go and we couldn't be happier with it. You can hear Jay's influences from NYC's Jacking House era with the drums slamming from start to finish. It's fresh and crisp which will bang on a big system.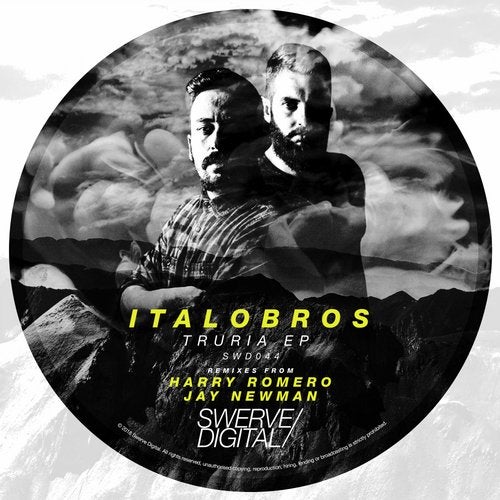 Release
Truria EP