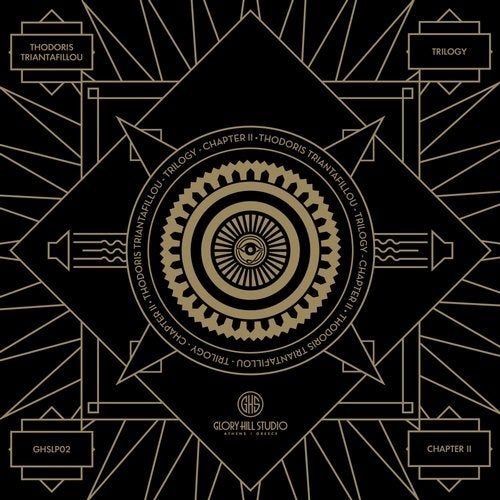 Flowing freely on to Chapter II of Triantafillou's "Trilogy" LP release, the second instalment effortlessly ups the octane for a further dance floor showcase of the production talent encapsulated by Thodoris.

A deep silky opening track introduces us to the record as a shuddering pulse surges under a fine tuned collection of percussion and eerie synths. The open-air euphoria, which had been captured in Chapter I, opens & closes in as chopped stabs tighten the sparse atmosphere behind the music. Thodoris hauntingly sweeps us along through the work before propelling unearthly sounds that lure the listener through outer space and onto a platform of ecstasy.

A producer trained in the full depth and capability of his synthesiser arsenal, Chapter II is able to pursue an emotive strangle hold on the listener that keeps us occupied solely with aural pleasure.

As the body of works moves into the second half of the second chapter, a thick dance floor beat comes into play that lifts the cosmic nature to a playful territory. Vocal harmonies give a new element to Chapter II and express a change in direction whilst the record follows on with classic house elements. A particular groove, that feature as a centrepiece to Thodoris' presence at the decks, is now in motion.

Keeping with the overall atmospheric feel of the "Trilogy" album, the compositions transform into the affectional entities that we have been subject to throughout the listening, each title offering it's unique take on Triantifillou's output.

Before we are all consumed by what we expect the closing of the record to be, an overwhelming acidic affair takes centre stage riddled with Roland drum machines and defeating any preconceptions of how you expected the climax of this chapter to be. Testament to Thodoris' fine touch, it is this moment of madness that sums up the unexpected and pleasantly surprising complexity of "Trilogy".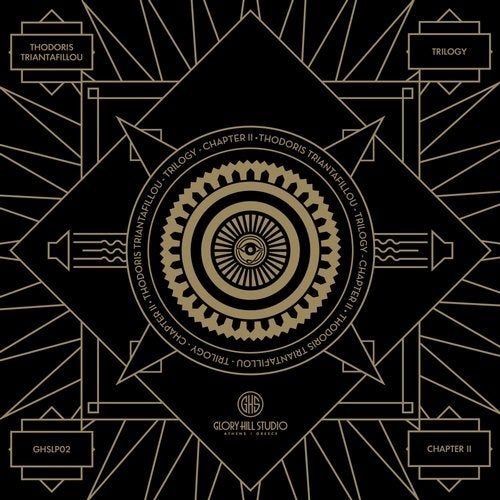 Release
Trilogy (Chapter II)