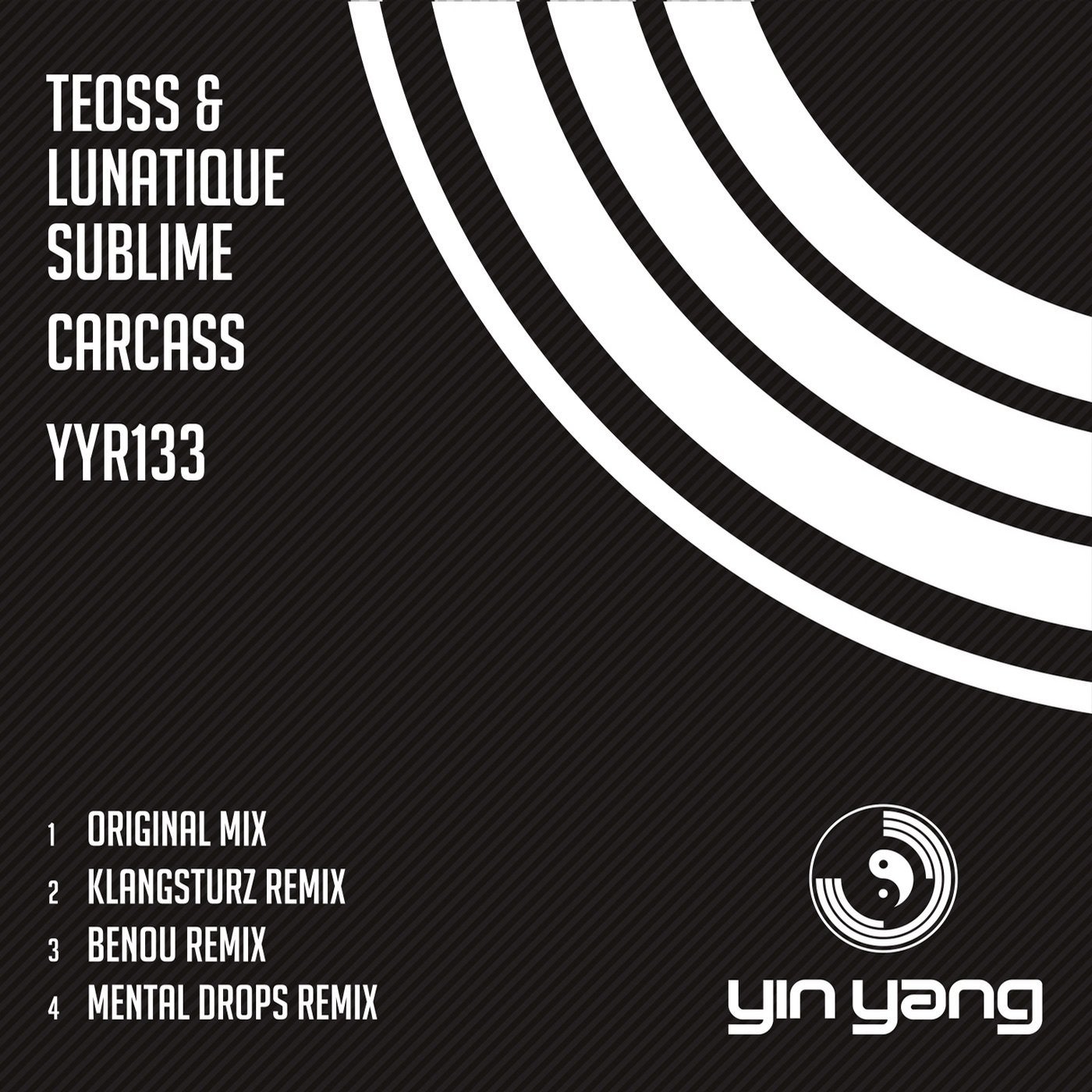 Release Date

2015-11-16

Label

Yin Yang

Catalog

YYR133
Teoss teams up with Lunatique Sublime.. The results = Carcass

Carcass is a great flowing techno number with a superb quality vocal that permeates though the entire track. Reminds me a little of the progressive house I used to make 10 years ago, now in an updated 2015 techno style. Great noises and excellent production. Obviously good enough to make it to a Yin yang release. GREAT STUFF..

SUPERB remixes from:-

Klangsturz. This guy is making some great stuff.. He takes the vocals and sounds and makes in his own unique sounds. Top stuff. BOOM.. Love it.

Benou. Holy shit.. This guy is on fire. Techno meets electro funk. Obviously more on the techno tip. But wow. This guys production skills are through the roof. This is sure to FLY up the charts in any stores. Amazing. I played this out to GREAT APPLAUSE!

Lastly is the Mental Drops remix. This guy is blowing up South America with his great Yin Yang vibe. This remix is more on the funky techno tip. What a great remix it is. Check out that breakdown. Huge!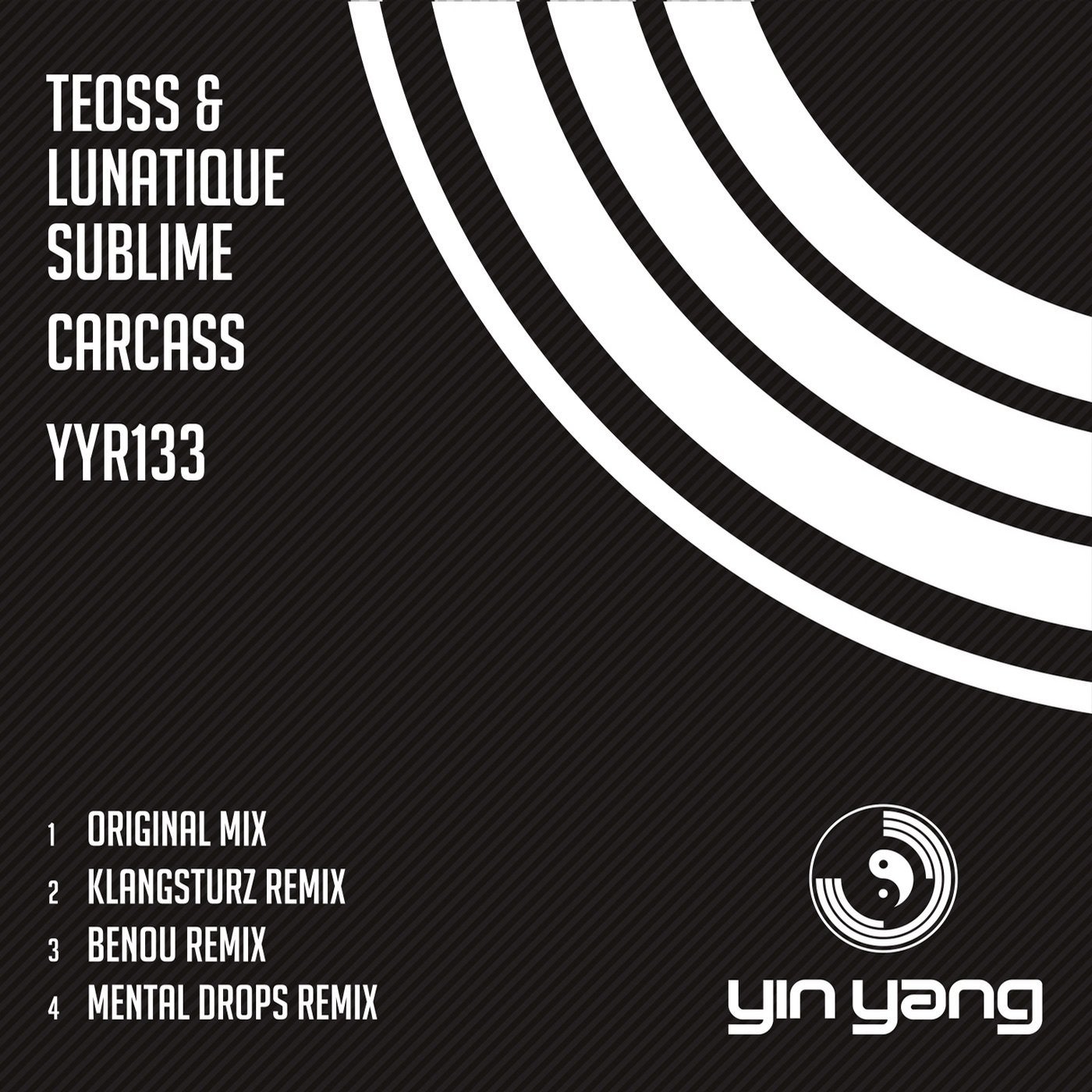 Release
Teoss & Lunatique Sublime - Carcass
Release Date

2015-11-16

Label

Yin Yang

Catalog

YYR133