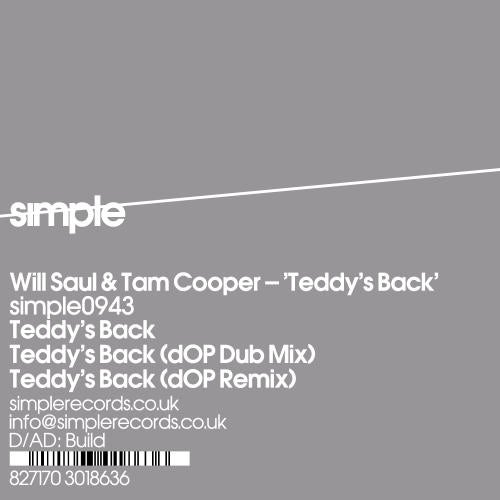 Damian Lazarus: Love this Will. Dx. The original is included in this months Lazpod by Damian Lazarus
Meichel Reinboth: yeah full support, will play it in my radio show Compost Radio Show at BR (Bayrischer Rundfunk) on3-radio.de/compost make a Will Saul feature...
Kiki: dop do it for me once again!!!
Laurent Garnier: lovely DOP remix ...will play
Peter Kruder: Loooove this. The Original is perfect with it's simple harmony. The dOP Dub is also fine. Will play this.
Shur-I-Kan: Thats one almighty mother of a kick drum in there. great track - simple does it again.
Konrad Black: original is my favorite....sexsounds all round...
Runway: I like the OG, here. Nice use of the samples, it's young at heart. well done...
Jazzanova (Alex): Dop is top. Thank you. Mos def powerplay from me.
Ralf Kollmann: wow! like the original and DOP mixes are ace.
Rainer Truby: diggin the original, lovin the dop mix, thank you
Andrew Grant (DC 10): The deepness kills me..also feeling the dOP Remixes
Adam Marshall: original is pure nyc dopeness...
Matt Tolfrey: Serious, serious, serious release. Original is great and so are both the remixes, probably one of my favourite Simple releases to date.
Kevin Griffiths: great! the mixes are cool, but the original all the way for me.
Audiofly: both original and remix work for me...the orig is quite timeless sounding....
Marc Romboy: Hey, Will, cool and tasteful as always, nice!
Jimpster: Excellent stuff from DOP. really like the main and dub mixes. trying out this weekend.....
Fabrice Ligg: Nice deep and mental track...all the versions
Charles Webster: orig mix is best 4 me....good 2 hear some vocal sounds...thnx
Tiger Stripes: dOP mixes are excellent!!!
TG: love the original! great great vocals!
Trickski: simple, aus, will saul & tam cooper + dop remixes what more can you ask for? I would not exspect anything else but superb music! great!
Dirtcrew: Excellent ! all mixes ROCK ! Break 3000/ Dirt Crew.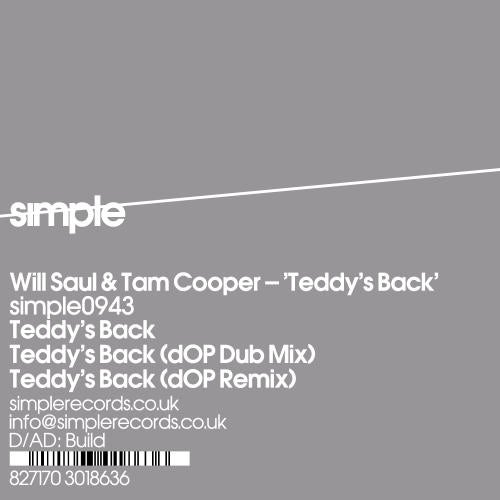 Release
Teddy's Back