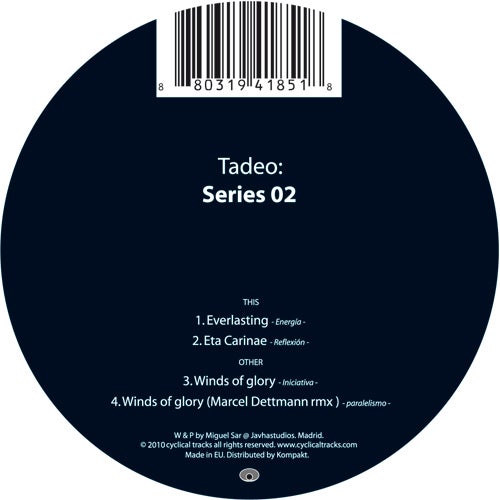 Tadeo´s cosmological concept continue in Series 02,
This time playing with the essential forces involved in the idea of
Universe.
Everlasting develops this idea as a more energetic whirlwind than
Eta Carinae, an introspective track which show the apparent peace
in galaxies, two faces of the same coin.
The balance between both track is Winds of Glory.
This release also includes a great remix by Marcel Dettman, a very
interesting point of view signed by this respected artist from Berlin.
Cyclical tracks continues researching new sounds together with
cosmic ideas.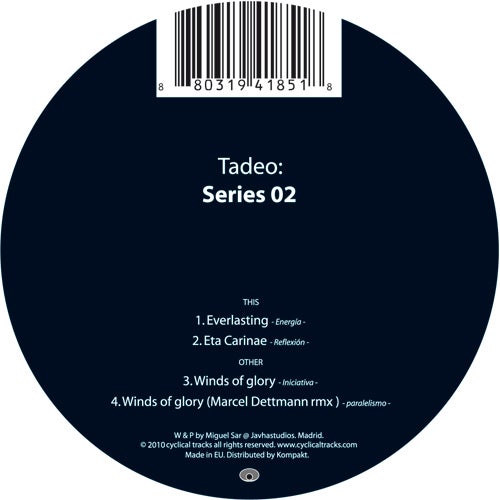 Release
Series 02