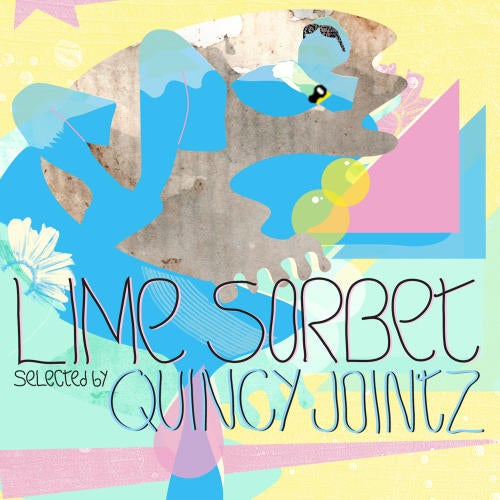 In 2005 Quincy Jointz, an established electronic-funk DJ from Germany, took over the reigns of the Lime Sorbet radio program, hosted by the now defunct Florida downtempo label Citrona Records. Under his tutelage the Lime Sorbet show has become one of the leading mixshows for downtempo, synthesized funk, and boogie sounds. Found online at citrona.net/sorbet.htm the Lime Sorbet show gives its listeners a weekly dose of latest and hottest tunes in the worlds of nu-boogie, downtempo, European hip hop, and funk-breaks. Quincy Jointz has proven himself an astute selector, expertly sifting through mountains of music to find the funkiest bits. Eighth Dimension has long been a fan of the Lime Sorbet show and Quincy Jointz' discerning musical taste so it's natural that this provides the inspiration for the labels' latest compilation: Quincy Jointz presents Lime Sorbet.

Quincy Jointz himself has had a bit of success in the funk-breaks field. Known to his friends and family as Dirk Schafer, Quincy Jointz has produced numerous releases and remixes for the likes of Eighteenth Street Lounge, Funk Weapons, Aniligital, and Timewarp Music. As a DJ he can be found laying down beats in clubs throughout Europe as well as his home base in Freiberg, Germany. This Lime Sorbet compilation not only represents the sound of Quincy Jointz' radio program but also his multi-faceted production output. From his archive of recordings Quincy Jointz presented Eighth Dimension with unreleased remixes and original tracks which formed the basis of the selection. Remixes for Basement Freaks and Omegaman as well as a couple original tracks represent Quincy Jointz in the studio within the set. Eighth Dimension answered by pulling a few unreleased gems from its own library, including Ancient Astronauts' space-tacular remix for Beef Wellington and BMF's newly uncovered rework of Pimp Daddy Nash's classic "Jump, Jive, and Wail." Rounding out the Lime Sorbet compilation are quality beat-head tracks and remixes from Quincy Jointz pals such as CMC & Silenta, Thunderball, All Good Funk Alliance, and Shantisan.

Bringing this collection back full circle to the Lime Sorbet radio show Quincy Jointz has also provided an exquisitely crafted hour DJ mix using the songs from the compilation. This mix reveals the mixing skills of Quincy Jointz as well as the funk and fun of his DJ sets, both live in the nightclub and on the Lime Sorbet radio program.

All in all, it's a brilliant manifesto on the state of funk and electronic beatology in the 21st century. Quincy Jointz presents Lime Sorbet whether you're leaning back, head nodding or jazz dancing at a smokey after-hours joint this collection fits the bill.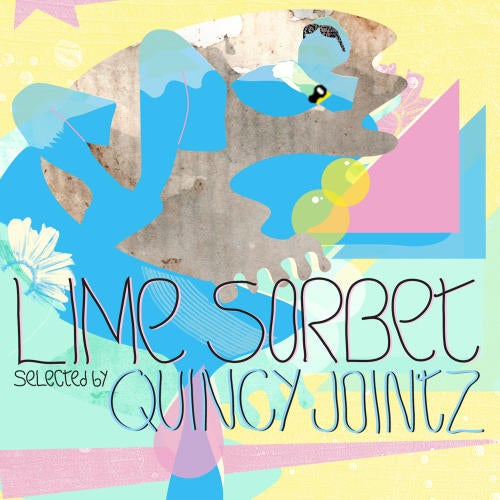 Release
Quincy Jointz Presents: Lime Sorbet