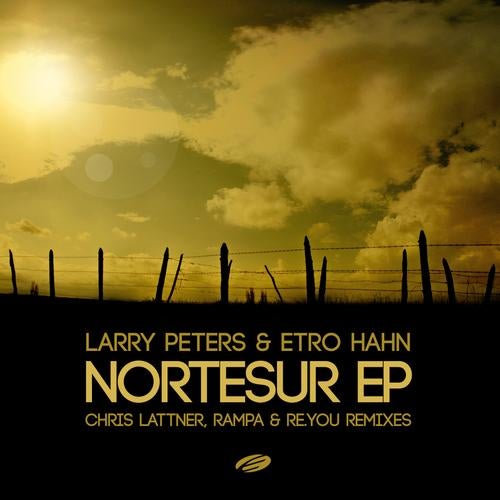 Release Date

2011-02-28

Catalog

ER053
Larry Peters & Etro Hahn first came to our attention with their "Spanglish" release on Elevation back in the summer. Having picked up support from key names, the pair have forged onward. 2011 is looking to be a breakthrough year for the Chilean's, with Larry set to release music on a collection of labels including Tiefschwarz's, Souvenir.

The "Nortesur" EP sees the pair deliver a heavy-weight tech-house jack-a-thon. Matching the power of the kick drum with the delicacy of the acoustic guitar and vocal samples, we have a coming together of polar opposites that works to perfection.

On the remixes, we welcome Chris Lattner (Fear of Flying) and Rampa & Re.You (Souvenir / Keinemusik). Chris slows the pace, adding grinding synth stabs and an almost 'reggae' feel with snare rolls and his lazy bassline. Deep and beautiful.

Rampa & Re.You harness the original's bass power and channel it into a tribal march. Rolling the snares and adding dreamy breaks, the pair eloquently refresh the original cut.

Gel Abril - "Support on chris lattner mix tnx! 9/10"
Chez Damier - "Nice Project"
Bushwacka! - "EEEYY....bouncy....fat! Love it!"
Riva Starr - "Rampa remix for me, nice n bassy. Will play!"
Nils Nuerenberg - "Both remixes are ACE!"
Okain - "Nice release. Chris Lattner dub house mix is my pick!"
Varoslav - "Nice remixes, will be playing!"
Hector Romero - "EEEYY is gonna do the job - nice one!"
Mauro Picotto - "EEEYY is a great track, I love it!"
Nick Warren - "Great package, all good with Chris's mix on top."
BUTCH - "Nice Package, support for Rampa & Re.you remix"
Matthias Tanzmann - "Nice deephouse mix by Chris Lattner, again!"
Basti - (Tiefschwarz) - "Rampa & Re.You Remix... thats my mix...thanx for the music!"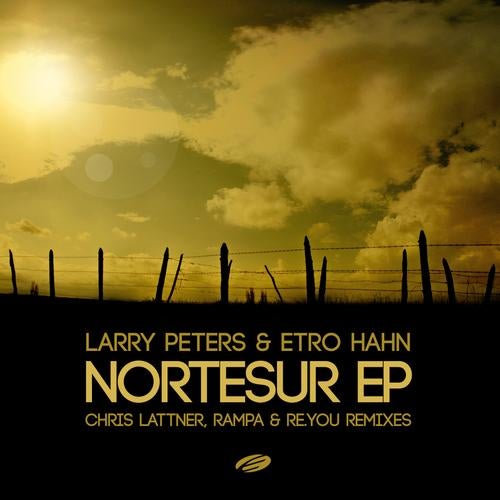 Release
Nortesur EP
Release Date

2011-02-28

Catalog

ER053