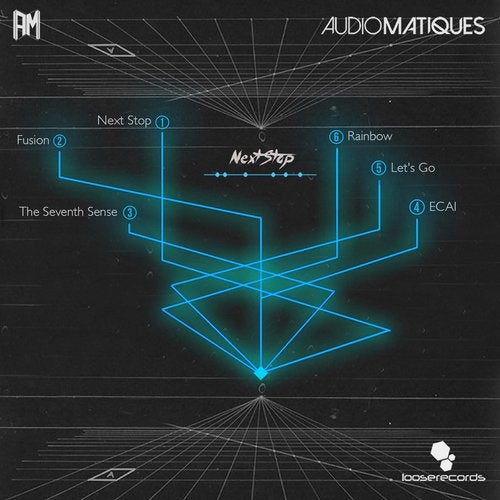 Loose Records is pleased to announce the release of Audiomatiques first mini-album, Next Stop.
Audiomatiques has been a part of the Loose Records family for some time, releasing tracks such as A Line (appreciated/played by Richie Hawtin), High Voltage co-produced with Frankyeffe (appreciated by Slam, Alan Fitzpatrick, Misstress Barbara, Luigi Madonna, and more top notch DJs), and So Bad EP (in collaboration with Roberto Capuano, remixed by top producer Rino Cerrone). Audiomatiques has also collaborated with other top labels such as AnalyticTrail, Bush, Octopus and Florida Music.


The title track Next Stop begins with a very attractive drum beat and throbbing bass, giving the impression of transportation in the city. The beat is pleasing, building up its melody around the timpani. As the song progresses, the drum is periodically muted by synthesizers as if one is traveling through a tunnel to the next stop. This is a very pleasing anthem that would be ideal for a club or radio.

Cohesive with the first track, Fusion takes the pace set up from Next Stop. The drum track faintly rattles and echoes, much like riding a train, before the melody builds up. Fusing with the synthesizers, the melody, pitch, and pace increases at the halfway mark using elements of traditional pop instrumentals to create a memorable track that would be very suitable to festivals.

Scientifically speaking, The Seventh Sense refers to the sense associated with dreaming and the subconscious. Audiomatiques draws upon this theory in his track. Using low but melodic tones, theres something unusually and simultaneously calming and exhilarating. The blend of low and high tones as the song progresses makes this track versatile and ideal for any DJ or casual listeners purpose.

ECAI is a fun and mellow track. Building off of the previous track, it relaxes the listener in a grooving style. The chord progression is enticing, subtly paying tribute to some of the phrasing jazz musicians might use. With the mellowness of the piece, ECAI would be ideal for a lounge setting or to give a breather to those at a festival.

Audiomatiques picks up the pace for Lets Go after the calming vibe from ECAI. This track moves to a higher frequency and plays with a remixer and light tones. Circular in nature, the track builds to create a fully engaging, exhilarating piece. This tracks use would be very versatile.

Finishing the mini-album is Rainbow Utilizing the bass to create an enticing melody as its brought through a synthesizer (and only then is joined by the drum track) hooks the listener. A distorted male vocal can be heard through the remixer, fading in and out, becoming part of the orchestration and pushing the piece to its climax. The piece ends on a satisfying note, much like it begins, rounding out the Next Stop mini-album. This track would be a terrific anthem with its versatile and very memorable beat.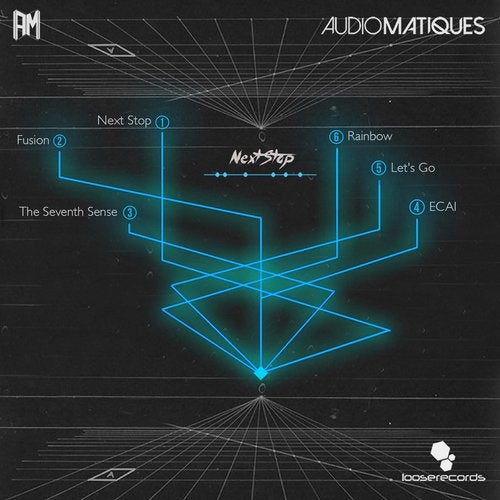 Release
Next Stop