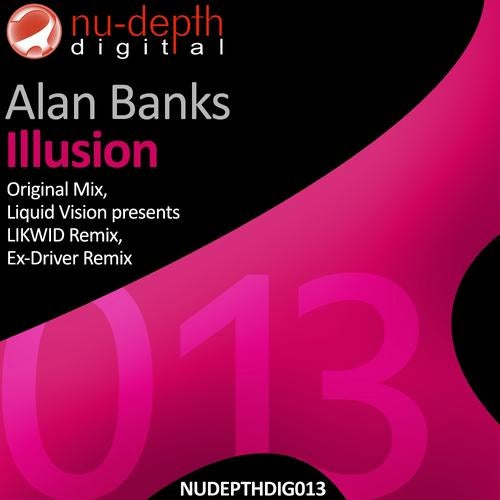 Alan Banks returns on nu-depth after the success of his outing 'From Beyond' from last year, which picked up plenty of support from some of the scenes biggest names. Now the Londoner goes more underground with the Tech-Trance infested 'Illusion' on nu-depth digital.

The original mix is a dark riffing affair with some evil acid stabs, once the haunting vocal drops in the breakdown there will be no turning back! This is one hell of a dark Tech-Trance romp for those who like their beats just a little bit more dirtier!

Here is a name that is starting to make plenty of noise, we welcome to the label Liquid Vision. The Scottish artist injects a rolling bassline, some Psy-Trance sounds to give the track even more venom, while cranking up the tempo slightly giving it even more power on the dancefloor .
Ex-Driver returns on nu-depth after his impressive remix of Ciro Visone's 'Ghost' a while back. Here he strips the vocal and gives the melody a lighter uplifting sound. In the break we are treated to some oriental plucks and cool warm pads giving the track a more melodic touch. Wonderful stuff!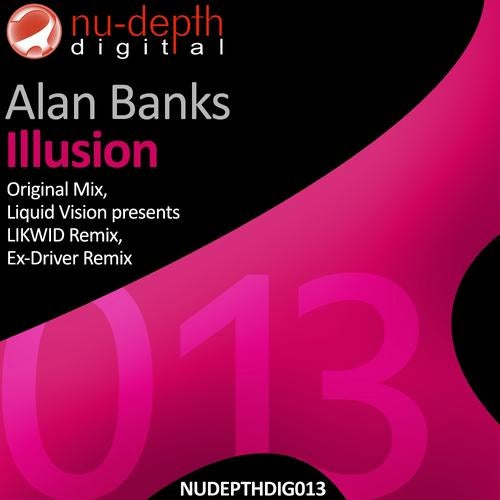 Release
Illusion