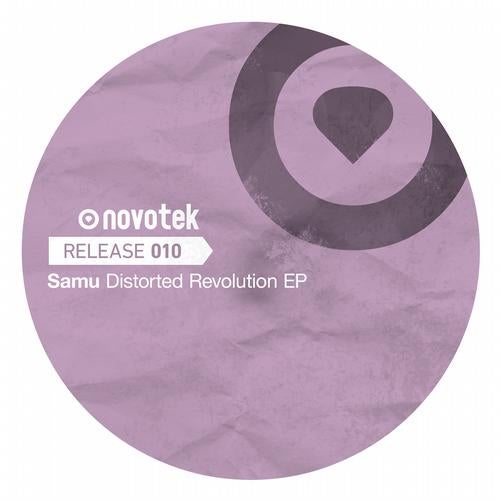 Release Date

2013-09-10

Label

Novo Music

Catalog

NOVOTEK010
Spanish producer Samu has been playing Techno & House for more than a decade, and now also comanagesthe Novotek label (part of Novo Music) on which he surfaces here with a new EP, Distorted Revolution.

To date the label has received great support from the likes of Richie Hawtin and Laurent Garnier, and Samu himself has honed in on an unmistakable style of techno that draws on an eclecticrange of influences.

The labels 10th release kicks off with World of Change, a thick and heavyweight groover with rigidkick drums and plenty of percussive looseness. Rattling dub techno chords ring out in all directionsand reservedly used but fiery soulful vocal samples help light it up from the mid point.

A remix of the same track comes from Philadelphia's Sean o'Neal, aka Someone Else. Hes been thedriving force behind electro-pop outfit flowchart since 1994 as well as playing in various other krautand indie rock bands.

Since 1998 hes also been a partner in Tuning Spork with Jay Haze and assuch has a deep understanding of, and great ability to produce, hypnotic techno. His remix is a morelively take on the original, with restless snares and drum hits peppering the warm, surging deephouse beats below.

Samus next original is The Last Monkey, a chunky arrangement of house drums and echoing littlechords that bring an inherent funk to proceedings. Its a case of less is more with this one, and Samumanages to coax plenty of feeling out of his chosen elements - no mean feat, to be sure.

Finally, Lemuria toys with a broken beat pattern, which makes for a lively and nimble track that isimbued with darkness thanks to the muffled spoken words that bleed in at various intervals. Again thepercussion is free-flowing and has plenty of definition, proving Samu to be someone who can craftlots of feeling with very little.

This considered EP will go down well with those who prefer their house and techno deeper than youraverage, as is often the way with Novotek.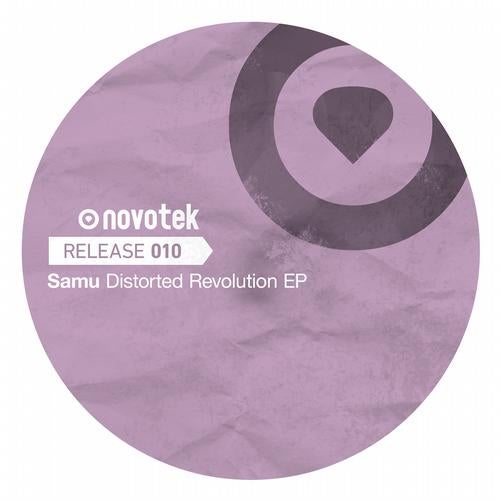 Release
Distorted Revolution E.P.
Release Date

2013-09-10

Label

Novo Music

Catalog

NOVOTEK010