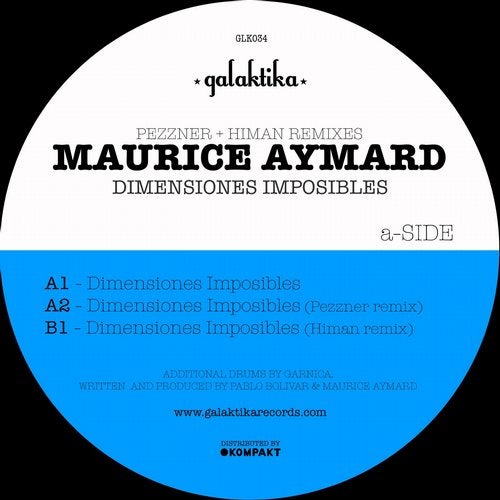 artist(s): Maurice Aymard
title: Dimensiones Imposibles (Pezzner + Himan remixes)
label: Galaktika Records
format: Physical/ Digital Release
cat.no.: GLK034
barcode: 880319513114
release date BEA : 07 March 2011

TRACKLISTING:

1: Dimensiones Imposibles
2: Dimensiones Imposibles (Pezzner remix)
3: Dimensiones Imposibles (Himan Soul fly remix)

RELEASE INFO:

The Barcelona-based Maurice Aymard, after finally debut in the battles of production alone with its irreverent and powerful "Put Some for Jules" a few months ago, returns to his home, Galaktika Records, to delight us again with a piece of electronic music edge. This time the device is entitled "Dimensiones Imposibles", and no exaggeration to say that's going to be one of the tunes of the month, a real trip through to the most mental deep and tech house. Elements of energetic disco, a rising bassline, layered piano and somedark details that make this "Dimensiones impossibles" in an authentic dancefloor bomb destruction.

It is accompanied by two remixes that do justice to the original, as Soulfly Himan remix keeps the dark atmosphere and in addition to add punch and hypnosis to the dancefloor we have a perpetrated Pezzner remix (Freerange) a dream into, percussive and land pianos.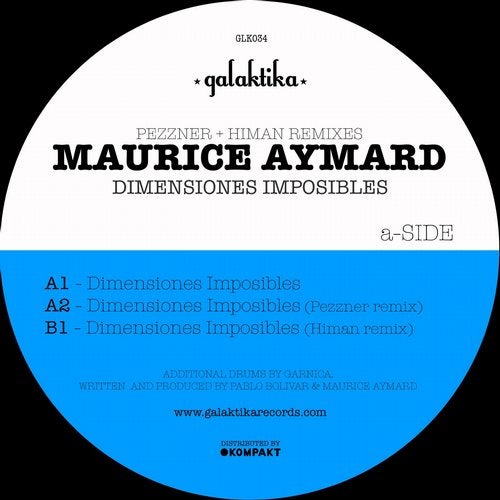 Release
Dimensiones Imposibles