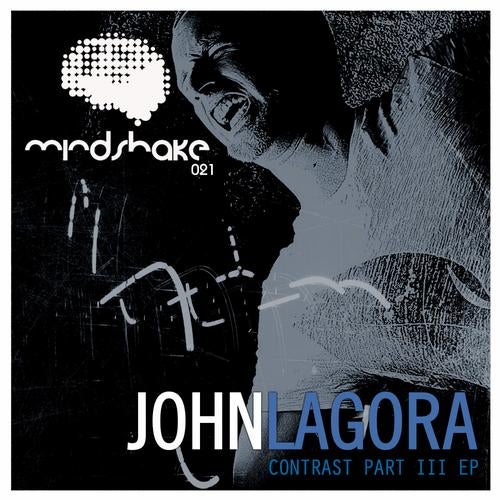 John Lagora returns to Mindshake Records with the third installment of his Contrast Series, Contrast Part III. This release is hot on the heels of his last Mindshake EP (017), which spent over 4 weeks in the Beatport Top 100. With releases on a myriad of labels and an upcoming collaborative EP with Paco Osuna set to drop on Plus 8 very soon, John Lagora is set to be catapulted to the next level. The Contrast Part III EP is available exclusively on digital.


Sion (7:29)
An energetic, bouncy Mediterranean tech-house beast of a track that is easily recognized by its catchy Ooo sample, Sion begins by layering propulsive tribal elements before its keynote sample takes center stage. Washing over the track throughout is a giant wall of sound that keeps the energy level high. Its a relentless track which only tamps down the energy slightly through fevered breakdowns.

Chrome (8:10)Chrome is a trademark Mindshake tech-house tool track custom made to be layered in the mix. With a hypnotic tribal bump, chanting voices and breathy moans, the track maintains a slow build but still keeps energy levels high. The female vocals that emerge and shift as the mix evolves adds yet another layer of dynamism. Raw 301 (7:09)The closest thing to a pop track John Lagora has attempted yet, Raw 301 enters the experimental pop realm with this vocal-heavy techno stormer. Tweaked and effected vocal tics add a strange LSD-induced chorus-backdrop, while a deeper male voice keeps the track grounded with lurid whispers. Highly detailed, intricate percussion peppers the track, while horns and sirens bubble up underneath until the track peaks with a euphoric cacophony.

Black (8:07)
On a darker tip, Black pummels out of the gate with a rolling techno beat and overcast atmospheric effects. As the track accelerates, the sound design takes the dancers deeper into the pitch-black. Tension is lifted sporadically with some hip-hop inspired breakbeat segues, but John keeps his foot firmly on the floor and propels the dancefloor into the darkness.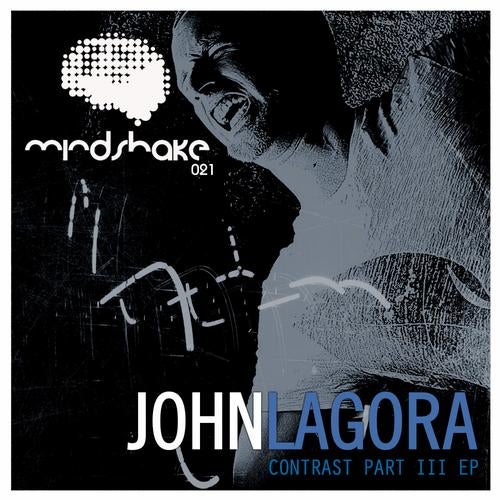 Release
Contrast Part III