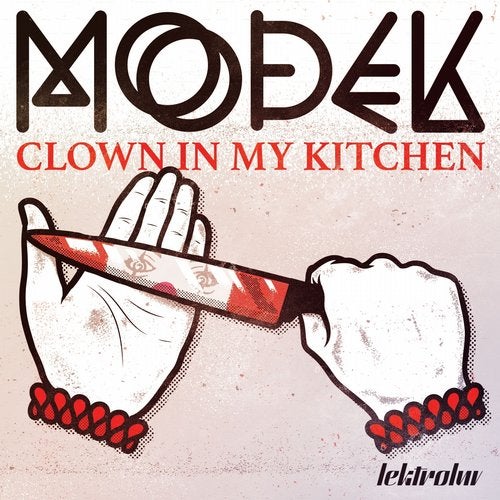 Release Date

2013-11-25

Label

Lektroluv

Catalog

LL84D
Modek has been busier than ever since the release of his 'Haunt' EP on Lektroluv - that got played by everyone from Digitalism and Mixhell over Cassius to Boris Dlugosch and Porter Robinson.
Apart from touring like a madman he did remixes for Make The Girl Dance and Fukkk Off.
This 'Clown In My Kitchen' EP is now his 6th release on Lektroluv and we're very proud to have Modek back on board. The least you can say is that it doesn't sound like so many other releases, Modek has his own sound and doesn't compromise with this EP. Both the title track and 'Amp Up' have this great use of voices. But don't worry if you shouldn't agree with us, 'Clown In My Kitchen' comes in an instrumental mix too. 'Flair' has again a break like only Modek can build them. Wicked.

Also keep an eye out for the video for CMIK. Coming in the following weeks..