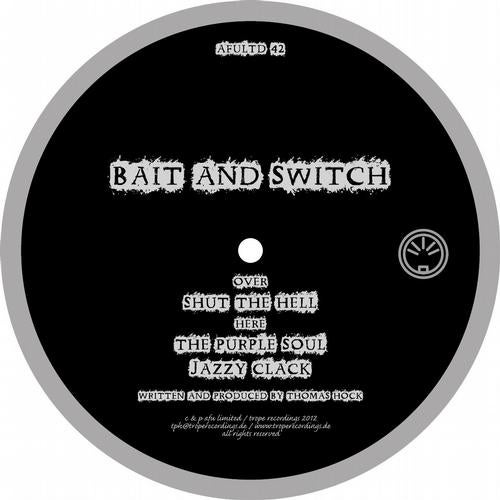 Release Date

2012-11-19

Label

AFU Limited

Catalog

AFULTD42
We give a warm and greeting welcome to a new addition for our artist family to Thomas Hock aka Bait And Switch from Bad Nauheim ! His first EP for AFU Limited contains three powerful tunes with ass moving guaranty ! The title track combines a killer groove, dark voices and a furious groovin synthline to a real peak time killer.
Bait and Switch speaks for itself and that is precisely what makes Tom aka Bait and Switch to his supreme commandment! The same applies in his DJ Sets as well as in the track forge at his studio at home.
So within 3 years he was able to establish his Vinyl-Label "Sophisticated Retreats" succesfully, even across the borders of Germany.
With its nearly 2 decades of love for electronic music, it is natural for him, that a DJ set or produced track has its very own statement that you can feel his wild passion.
A proof that the own clear demands are true shows not least that his productions are already played in DJ sets by artists such as Richie Hawtin, Tobi Neumann, Markus Kavka, Terry Lee Brown Jr. , Tony Rohr, Popof, David Keno, Claude von Stroke, Ivan Smagghe and many more ...

Played by Richie Hawtin, Umek, Ricardo Villalobos,
Matt Walsh: all three are great for main room sets, nice!
Mateo Murphy: Great tracks! Will be playing for sure
Ergin Karabulut: great shit Ivan Smagghe : bait and switch are amongst my fave "big room" producers...
Tony Rohr - 3 solid solid tracks
James Nidecker : very cool stuff!! Will support this :-)
Voltique : shut the hell is good as hell. i like a lot.
Ondrej : Shut the Hell rocks bad ass!!!
Sven Schäfer: "shut the hell" for me...play it (C.Clay)
Dr. Motte: cool. like allways. great selection of tracks! will play shut the hell
Felix Bernhardt: yeaaaah :)
Raphael Dincsoy Partysan: jazzy clack is my fav
Phil Kieran: cool,, thanks, sounds good
Nicolas Cuer: Shut The Hell it's very fat. play itl !!!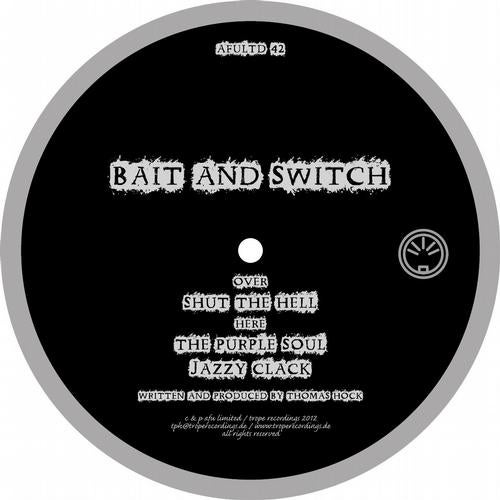 Release
Bait And Switch - Shut The Hell
Release Date

2012-11-19

Label

AFU Limited

Catalog

AFULTD42