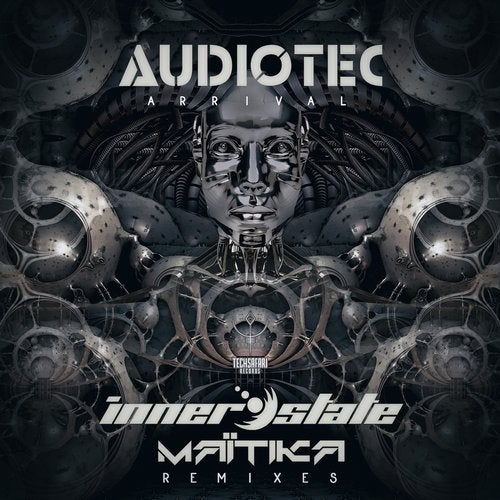 Exclusive
Audiotec's Arrival is one of the best tracks in recent years. After a single and an album edit, the track has been played worldwide by the biggest artists in the scene. Now a new vision is coming. Both Inner State and Maitika have taken on the task of revisiting this masterpiece. Inner State went with an amazing and intense version, kicking the power up a notch. Maitika took a smooth and groovy approach that'll make you swing for hours on end. Two new glorious variants of an already excellent piece.

Since his first release in 2003, Audiotec has made three studio albums and shared his passion at many events and festivals in Brazil, Mexico, Japan, Canada, Germany, Russia, India, Korea, Denmark, Switzerland, Italy, France, and Israel.
Beginning in 2014, his production and style took on a whole new direction, with new inspiration and a futuristic, remarkably precise style influenced by fusing progressive psychedelic and "full on" trance. His two collaborative tracks with Faders on Dacru and TIP Records, his latest single called 'Alien Dreams' and his latest EP entitled 'Future Memories' released on TechSafari Records quickly became references for their sound quality and high-definition production.
Audiotec is currently very active and working hard in studio on a new collaboration with Zen Mechanics for a new track called 'Mechanical Dreams' soon to be released on label Sourcecode Transmissions. He's also preparing a smashing remix of Zen Mechanics and Future Frequency's 'Naked Stoned and Exalted', a surprising remix of E-Clip and Symbolic's 'Live your life', and a remix of Liftshift's 'Chacruna'.
His fourth studio album is expected early in 2019 as a CD and digital release on Canadian label TechSafari Records. Follow the light: His next releases, collaborations, remixes, and full new studio album will transport you along infinite dreams. Prepare yourself for a one-way trip!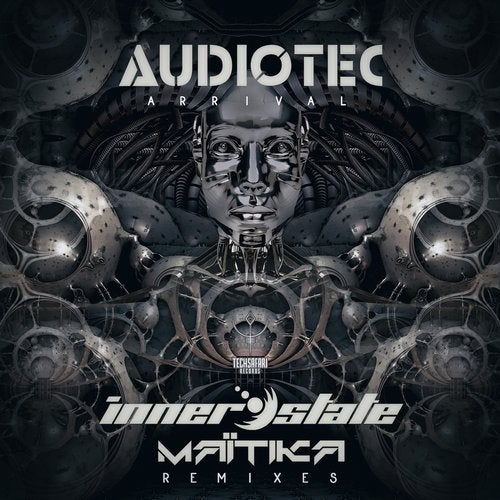 Exclusive
Release
Arrival Remixes