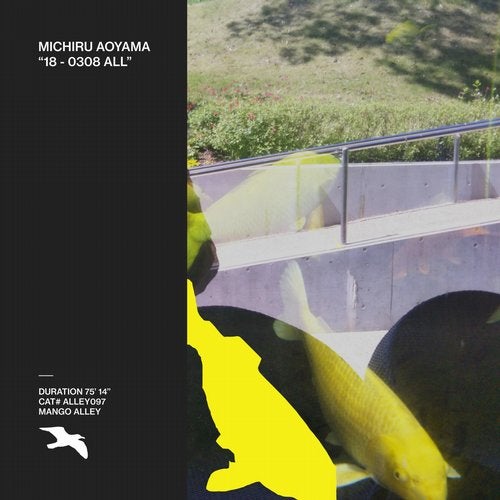 Release Date

2019-08-19

Label

Mango Alley

Catalog

ALLEY097
Collecting musical thoughts in a daily daydream montage, Michiru Aoyama's studious approach to his craft has provided him with a unique perspective. Capturing fragments of sound that rise naturally to the surface of his memory, the Japanese artist gently sculpts guitar and piano into a new soundscape; smoothing roughened edges with a software former.

From Berlin to Kyoto, a new sonic architecture is constructed founded upon the juxtaposition of fast reflections and built-up European capital, with the open spaces and ambient reverberations of mountain surround in Japan's Yamashiro Basin. The pathway between nature and humanity, inspired through Aoyama's innovative approach to music, now represented in "18 – 0308 ALL".

Koi carp glide effortlessly in silent prowess, the dappled sunlight hits the water surface scattering shards of light like fractured beats and off-kilter percussive phrases. A new process fills the air with auditory ingenuity – piano and guitar coalesce to build a new pearl of sonic maturity. Jagged mountain terrain dominates the skyline in snow-capped beauty as ancient meets modern in a city of contrast and wonder. Technology creates its own aural foundation, emotive melodic passages meld with traditional instrumentation to create a new world outlook aided by fabled artistry – We Are All Astronauts, Kaito and Francois Svalis help bridge a new path across global waters through Michiru Aoyama's music.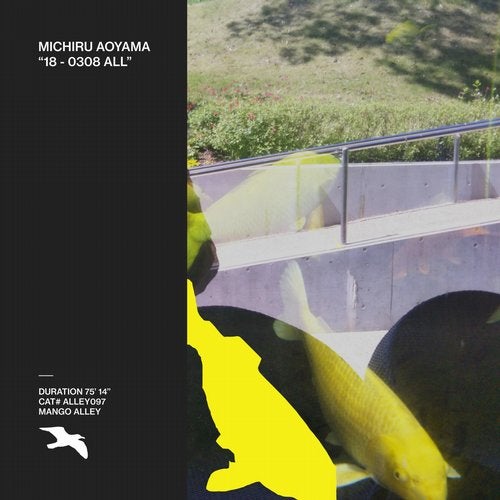 Release
18 - 0308 All
Release Date

2019-08-19

Label

Mango Alley

Catalog

ALLEY097