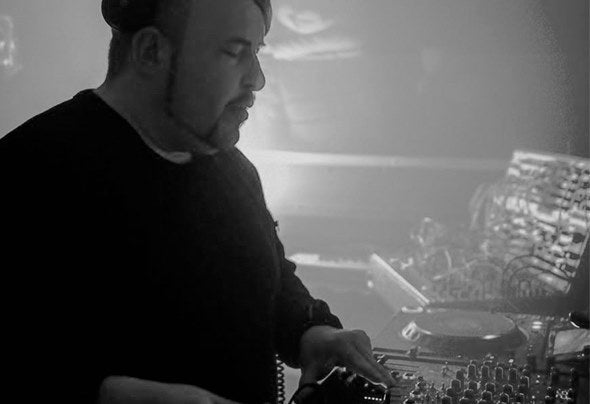 Javi Sanchez (Cyklos), DJ and producer based in Barcelona. After more than 15 years in the music business, his sessions are well-refined and his style is a very personal journey full of influential artists such as Regis, Rumenige, Dave Clarke, Drumcell, Truncate, Oscar Mulero, Christian Wunsch, Exium and Polar Inertia. 
Cyklos is darkness. His sounds are deep and atmospheric and are underlined by kick drums and hi-hats in their purest energetic form. A good mix of classic and contemporary, old and new, reality and hypnosis. For the last few years Javi has been hard at work in his studio where he has also edited his first track ' Abstrako' for Underground Family Records. In 2016, Javi's EP 'Dislexia ' released on Barcelona based Record label Monark Recordings as well as Drex Ep. on Labrynth Records. 
He has also founded a project called 'Bunker Sets' which is focused on presenting established and up and coming artists in an audiovisual format so far including, Javi Lago, Massa, Kalter Ende, Røtter, Tronus, Lowsystem, Anika Kunst, Sarf.... In early 2016 created Cykkter with Røtter. This project saw the light at the end of the year with a throw of four tracks published in Concerns Kalter Ende Music label. 
He has also released in labels such as Subsist Records, Analog Section, Solmene Records, Simplecoding recordings and Kindcrime. This 2019 started his new live project alongside Spear, called Strain. They make their debut as Strain on July at Razzmatazz alongside Peter Van Hoesen and Wata Igarashi.