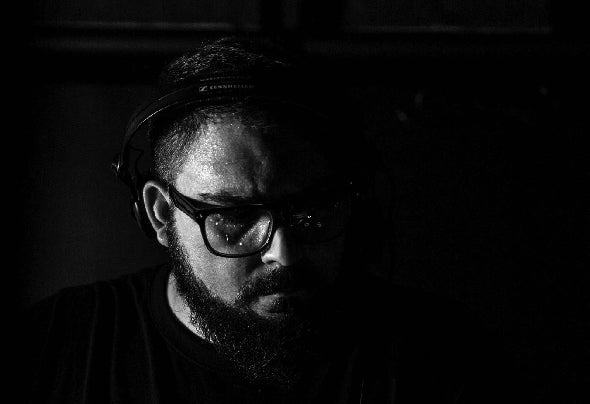 Kalter Ende has forged a solid trajectory as a DJ and Producer showing his dark, industrial, futuristic and mental vision of techno, based on cyclic, broken and deep rhythms. 
His sound, as he has been demonstrating during this time, is in constant evolution and development.
Owner of Concerns Music, where his own productions take an essential part of the label making known his point of view and expression, has a wide catalogue where you can find works by some of the most recognized artists of the international scene such as Mike Parker, Orphx, Developer, Christian Wünsch, Edit Select or Stanislav Tolkachev. Kalter Ende has signed his productions in labels like Modularz, Dynamic Reection, Subsist, SUB-tl or Analog Section, and his music is habitual in playlist and charts of the most inuential artists of the scene like Oscar Mulero, Ben Sims, Dave Clarke, Exium, Ben Klock or Developer, among others...
In recent years he has been seen performing in different clubs and festivals around the world in countries such as Spain, Germany, France, United Kingdom, South Korea, Colombia or Japan.