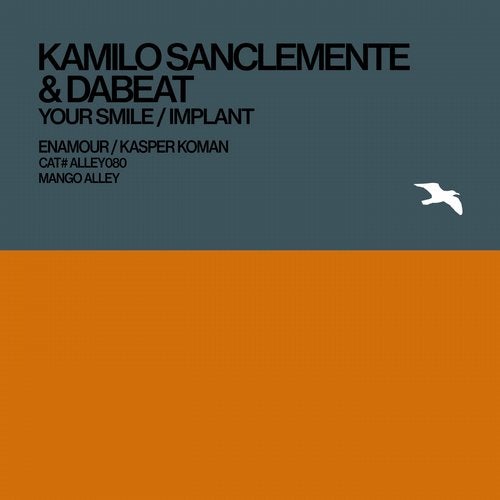 Release Date

2019-02-11

Label

Mango Alley

Catalog

ALLEY080
Colombian craft and passion see the Americas combine with Europe in a cross-cultural exchange of sublime aural expression.

A delicate refrain dances upon cool breeze, a wistful expression frozen in time. "Your Smile" is a precious memory captured in sonic form by Kamilo Sanclemente and Dabeat. A distant figure on a charcoal backdrop; rocky outcrops shape sonic waveforms of jagged beats and spiky melody.

Enamour paints a new picture where melodic sequences grow in ever-increasing circles across cobalt waters. Stark features reveal a hidden beauty that softens over time with evolving chords and cascading rhythms. A bedrock of seismic bass gives Kasper Koman a foundation to implant soaring refrains that roll in waves before a searing arpeggio hits a crashing zenith, reverberating in a stone chamber.

Beauty abounds, "Your Smile" lights a path across the Atlantic Ocean.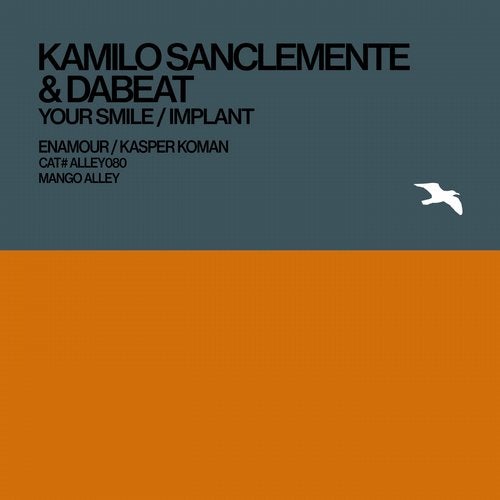 Release
Your Smile / Implant
Release Date

2019-02-11

Label

Mango Alley

Catalog

ALLEY080