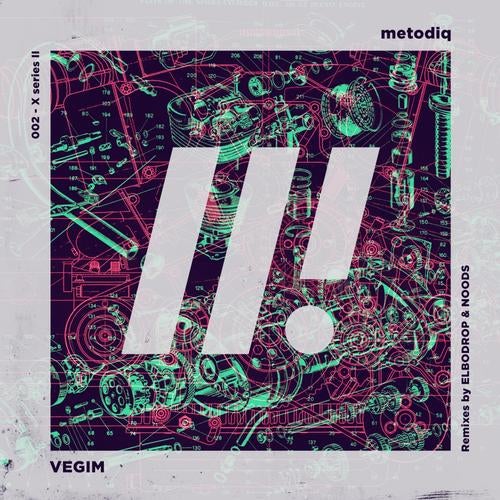 Release Date

2013-04-08

Label

Metodiq

Catalog

METODIQ002
Our Second release comes with 2 great originals X-series Bombs from Vegim he has released his own tracks and done countless remixes for many of the best known labels in the Techno realm. 
His tracks and remixes are well supported by the best techno artists around the world. Vegim has traveled a long road since he began and he is now recognized as a symbol of techno worldwide.

Inc. 2 superb remixes of X10. The first by Elbodrop.. with collaborations and remixes for and by some of the world's best known artists, tracks like this is taking Elbodrop further as they show that they have what it takes to make the dance floor go boom!

The second remix from NOODS teaches us more playful side of techno without neglecting its dark essence. We are confident that this track will save many dance floors from the monotony.

Mastering by Brian Sanhaji. Massive reactions on the dance floors guaranteed!

Support from:

Slam, Alex Di Stefano, Axel Karakasis, Harvey Mckay, Angy Kore, Vestax, D.A.V.E. The Drummer, Bodyscrub, Spartaque, Stefano Infusino, Audio Injection, Matt Minimal, Nicolas Bacher, Adam Jay, Cristian Varela, Microcheep&Mollo, Mars Bill, Michael Schwarz, Drumcomplex, Stefabo Lotti, Andres Gil, Frank Savio, Anderson Noise, Leghau, Forest People, Dennis Bunas, M.I.T.A., M.I.D.I and more..