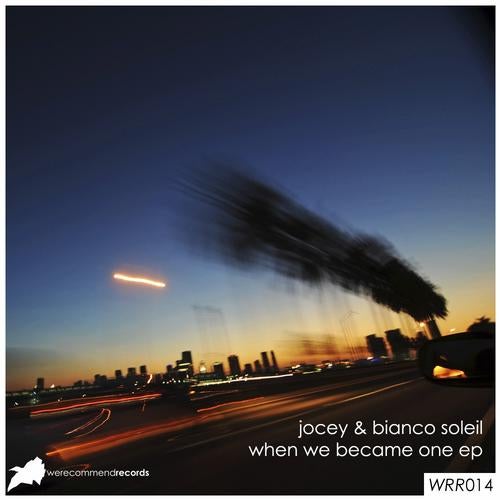 WeRecommendRecords proudly present newcomers to the label, Jocey & Bianco Soleil!

This debut release from the guys on WRR is called "When we became one EP" and is a three track EP filled with beautiful melodies and so much emotion it will not let you down.

The first one, "Colored Morning", gives you a taste of what' to expect of this EP. A heavy kick fills the room and atmospheric sounds completes the soundscape as the stabs moves this tune forward. The great breakdown features a smooth guitar plucking fitting just perfect and giving the perfect emotion. The birds twittering about verifies the "morning"-feeling of this piece and gives it that little extra touch. After this the track envelops into a beautiful state and are just enjoying each and every moment.

Second track called "Never forget you" is true, true progressive house. Right from the start. A groovy bassline makes out the main melody and gets accompanied by tiny plucks. The break features simple but emotional melodies. A short but a very moving break. "Never forget you" continues on to deliver just a great progressive track all in all.

Third and finally we have "Ocean Bells". The smoothest and most calm tune of the EP. "Late Night Mix" says it all. This one is meant for those moments when all you want is to relax, enjoy some lovely melodies and fly away with your thoughts. Jocey & Bianco delivers a perfect finish to this great and emotional EP.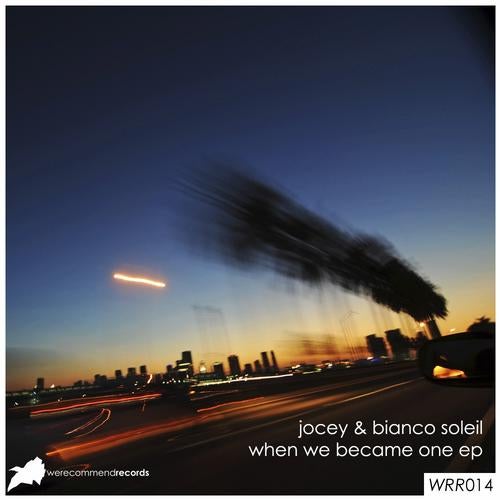 Release
When We Became One EP