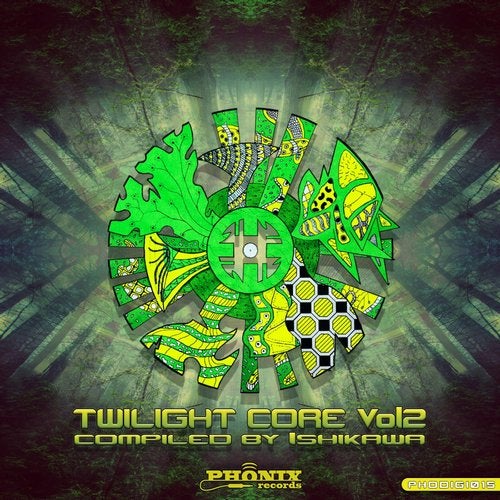 We at Phonix Records firmly believe in the saying of one good turn deserving another. And with that thought in mind, for our next adventure, Ishikawa chose to revisit an old chapter... And so after almost 2 years - it was time to resurrect the nexus which encompasses many of the secrets that gave birth to the Phonix Laboratories- the Twilight Core is back and ready for action!

On initiating the Core, a surge of power sweeps the scene leaving behind Omega Flight (UK) and newcomer Aquedeux (ZA) leading the way forward with the 'Order of Chaos'... A sinister story full of inky darkness, it slowly creeps its way forth from the minds of these two sonic alchemists. Following suite, a new face of the core emerges – the mysterious NNP (PT/UK). Stretching the human consciousness to the very edge, this delicious concoction will drive some listeners 'Insane' with its relentless beats and haunting melodies.

Now left to contend with the energy center of the Twilight Core, Mexican manipulator Roby presents his powerful retelling of X-Side's menacing 'Dominate'. Roby's unique take on this classic leaves no doubt as to why it was picked as a runner up winner of the Dominate Remixes competition hosted jointly by X-Side (Mexico) and Phonix Records. Not to be outdone, Spanish beat hacking duo – Psycho System – return with their single minded dedication to the transmutation of sonic waves resulting in the 'Revival of Energy'. An awesome story with melodies that resonate strongly with the will of the Core!

And so as the resonance reaches a frantic crescendo, sonic wizard Zabot (PT) leads the way into the realms of the 'Golden Age'. A goa inspired epic where one understands the nature of the Twilight Core and its mysterious purpose in modern human society. To end things, listeners are treated to an intense and deep understanding of the inner workings of the Core. It's a place for introspection where one can retreat unto themselves only to discover with the help of Aquedeux - the mysteries of 'Subconscious Telepathy'. A marvelous yet haunting experience which couples lush soundscapes with powerful rhythms.

With this, the 15th release from Phonix Records, we are proud to continue supporting the music and the artists we believe in! The Twilight Core not only represents the many forms and shapes the music we love takes, but it is also our way of thanking fellow aliens and friends by sharing our vision of what we believe the genre is all about. That said, now is the time for the Twilight Core!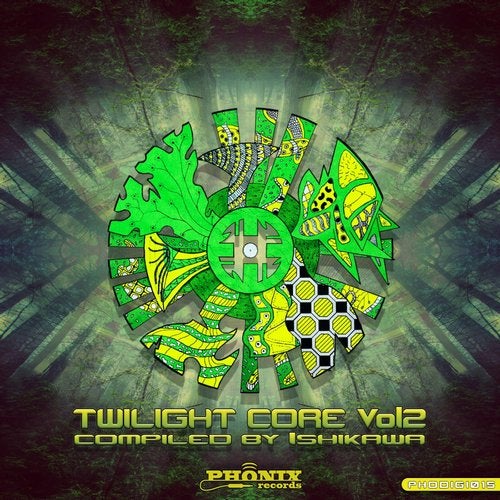 Release
Twilight Core, Vol. 2