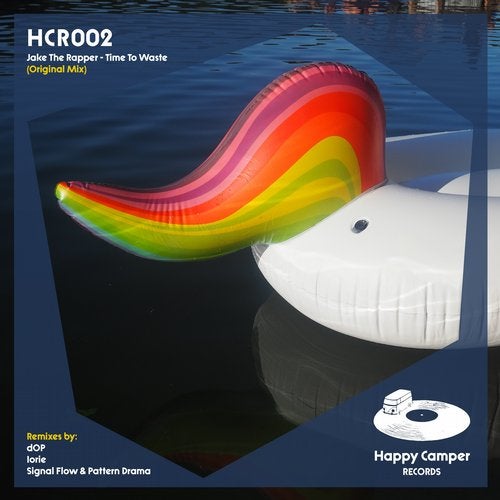 DJs are a nomadic people. Drifting between venues, airports and hotel rooms, they're always on the hunt for new music and clubbing activity. They are, indeed, the Bohemians of the 21st Century. Or as Britta Arnold, unders and Noraj Cue would call them: Happy Campers.

The sophomore release for their brand new imprint Happy Camper Records comes from Bar25 legend, KaterBlau resident and Berlin mainstay Jake The Rapper. The American-born singer/dj/producer has been in Germany long enough now to understand the art of making an Ohrwurm. 'Time To Waste' is one of those tunes that keeps resonating inside your head long after you've heard it. With its thumping beat, catchy vocals and roaring synthline, it's bound to set any dancefloor ablaze.

Although many believe 'Time To Waste' is a love song, Jake actually wrote it for his friends: "I was at Kater one morning, getting tired of the cyclicality of raving, thinking I really ought to go home and kiss my wife, take care of my kids, get some sleep, get my life together and get some music done. Some friends wanted me to stay and keep dancing. I was like: 'If I had any time to waste, I'd waste it with you. But I don't so… Bye!'"

As is custom in the Happy Camper family, a string of befriended producers have given their own interpretations to the original. In dOP's remix, a mesmerizing synth that sounds a lot like a harmonica almost gives it a chanson feel, were it not for its relentless bassline and acid bleeps. Skilfully fucking up the vocals beyond recognition, Iories takes a more slow-burning and epic approach with his Dystopian Sundown mix. And Signal Flow & Pattern Drama aim for that end of the night magic with an epic stomper of a remix. Dancefloor detonation guaranteed.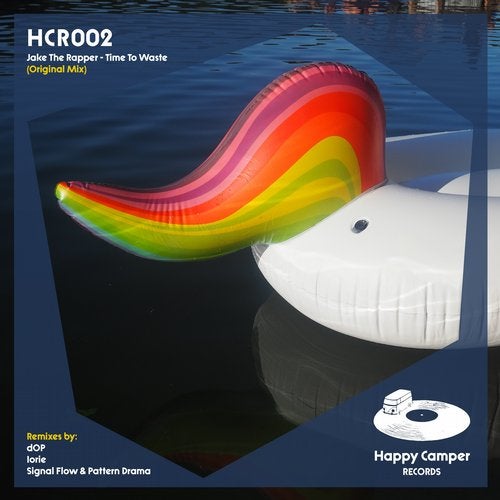 Release
Time To Waste