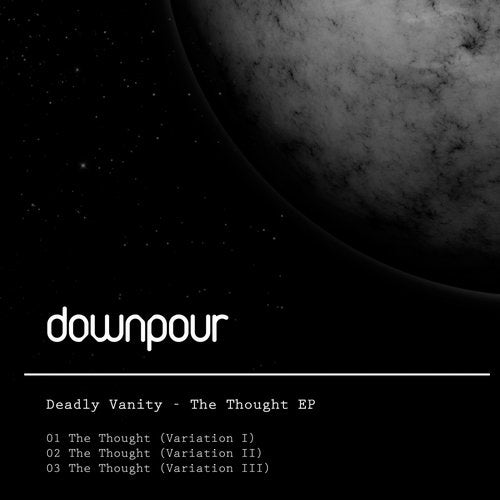 This next Canadian born production and DJ duo, Deadly Vanity, is on the path to becoming a common name in the dance music scene. The two have shared the stage with some of the world's best DJ's in recent years and have developed their studio sounds into classically modern compositions of techno music. Their EP titled, "The Thought," is a three track concept series recording that follow the thematic motifs of their own sonic cogitative motions. This EP contains three variations which speaks to that idea. The entire EP is an auditory journey into a combination of both emotion and electronics.

The Thought (Variation I), begins with pads that crescendo alongside the classic four-to-the-floor kick drum. As they introduce their undertoned percussive elements the pad from earlier evolves into a heated and impassioned melody that remains throughout the majority of the track. The two progress the remaining elements found in this track around this melody. Variation I of The Thought comes full circle at about the three minute mark with the introduction of a vocal stab that conjures the deepest thoughts of the listener. After this movement the piece decrescendos into similar elements in that it began with.

Next up is The Thought (Variation II). Deadly Vanity takes a contemporary dubby approach to this record. Combining elements found in classic '90s industrial techno with the power of a raw modern deep house record to create a track that is both dark and powerful yet meaningful and moving. The drums and percussion of their track give an unprecedented flare to this piece, switching between 4/4 kick patterns to 3/4 ones. A persistently groovy hiss glides throughout the track alongside the pads and ever-evolving melody. These three elements combined with the drums cause the listener to be drawn back and forth in a cyclical motion without needing to give much thought in what it is they are experiencing.

We conclude the EP with third and final variation of The Thought (Variation III). In playing with the emotional elements from Variation I and similar dub elements found in Variation II Deadly Vanity creates a progressive deep techno track that demands the listener's attention. The baseline to this track is the main element found throughout it. Its vibes the listener up and down through it's pattern drawing out a feeling that is reminiscent of a modern dystopic science fiction film.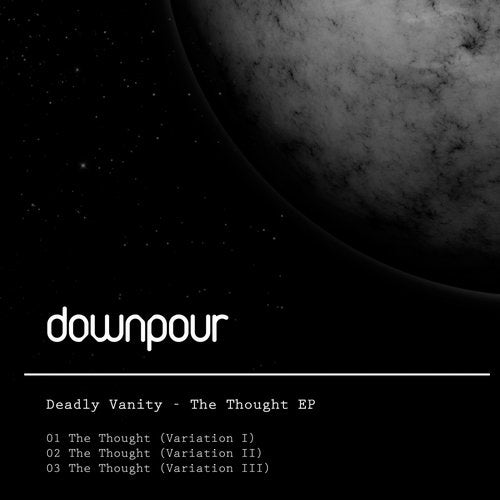 Release
The Thought