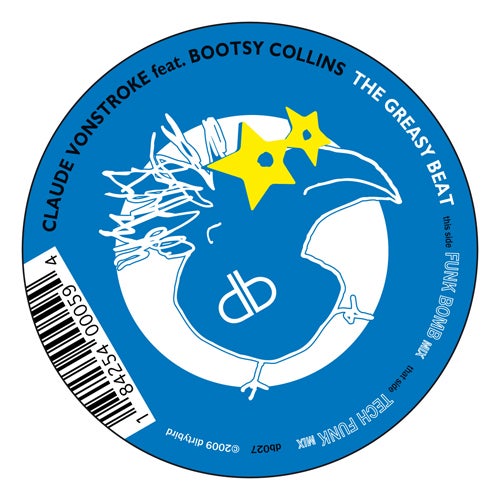 Release Date

2009-09-02

Label

DIRTYBIRD

Catalog

DB027
Bootzilla's here!
"Who is the person you would most like to work with?" For Claude VonStroke, it's definitely Bootsy Collins - the biggest personality in Parliament Funkadelic and funniest character the funk world has ever seen. We couldn't be any more excited to have Bootsy on dirtybird and this crazy collaboration of styles is the lead single on Claude VonStroke's 2nd album, "Bird Brain."
If you haven't heard of Bootsy we couldn't write it better than Rolling Stone… "Bootsy Collins' Rubber Band was the most entertaining and longest-running spin-off of George Clinton's eternal P-Funk circus, and that's because Bootsy is a true star, the clown prince of comic, psychedelic, good-times funk — if he weren't such a genius of the bass, you'd think he was Jimmie Walker in a sequined costume, star-shaped mirrored shades included. His career is like a Horatio Alger story based in Chocolate City: Plucked from teenage obscurity in 1969 to play with James Brown, the former William Collins of Cincinnati brought a slap-happy zest to JB's sound, then hooked up with Clinton and was reborn in his image, with a little help from LSD."
It is certain that Claude VonStroke is not nearly as accomplished as Bootsy Collins, but he takes the same tongue-in-cheek approach to his music and that's why this collaboration really works. Both Claude and Bootsy believe you got to get up for the down stroke and there's no way to fake the funk or your nose will grow, Pinocchio!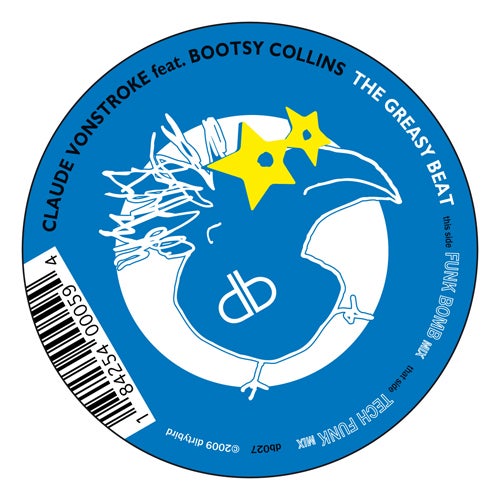 Release
The Greasy Beat
Release Date

2009-09-02

Label

DIRTYBIRD

Catalog

DB027